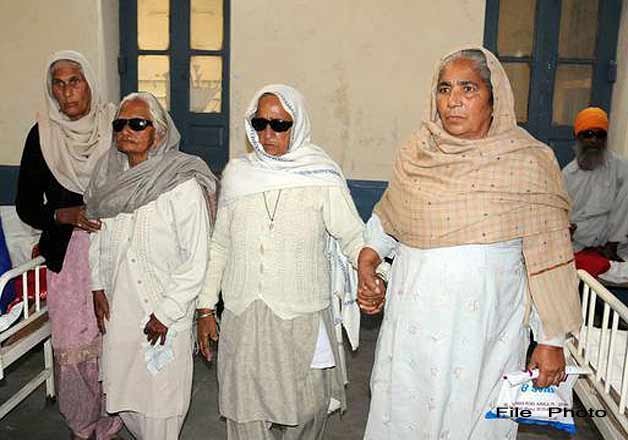 Mathura: At least three persons lost their eyesight allegedly after they underwent cataract surgery at a camp organised here by an NGO in November of last year, police said.
"An FIR was this evening registered by one Malkhan of Habibpur in Mathura on behalf of three persons who have lost their eyesight," said Mathura DSP Preeti Priyadarshini.
According to police, the victims were operated upon at a camp held by Bankey Behari Seva Sansthan on November 22, 2014.
Mathura CMO BS Yadav said that preliminary inquiries had revealed that eight persons were adversely impacted by the surgeries although blindness could be confirmed for only three of them, on whose behalf the FIR has been registered.
Speaking on the matter, Mathura DM Rajesh Kumar said, "A team of four additional Chief Medical Officers has been formed to probe the way in which the camp was organised by the NGO." The team comprises Dr PK Gupta, Dr SP Sharma, Dr Devendra Agrawal and eye surgeon Dr Sanjiv Gupta, he added.
The matter came to light when some people from Agra went to Sikandara police station to file an FIR against the NGO, he said. However, police there did not register a case as the camp was held in Mathura.
Locals said that publicity for the camp was done saying the surgeries would be conducted by competent doctors.
In botched surgeries which came to light last month in Punjab, at least 60 people lost their vision after being operated upon at a camp held at Ghuman village of Gurdaspur district.
Police have arrested a doctor who allegedly performed the cataract surgeries and also registered a case against a private hospital and an NGO which had organised the camp in Gurdaspur.