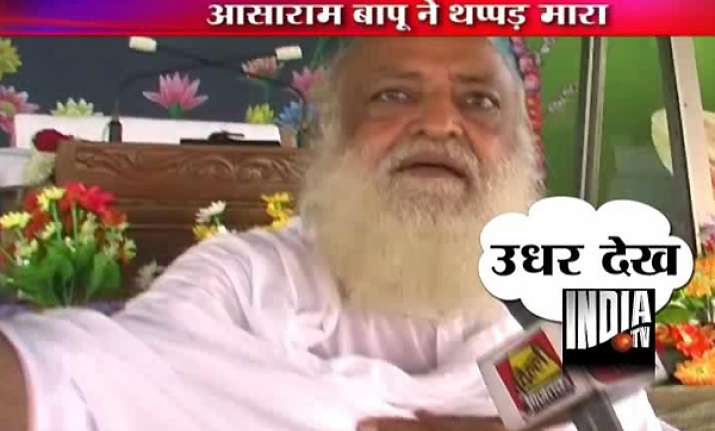 Ghaziabad, Sept 2: Self-styled spiritual guru Asaram Bapu today suddenly slapped a TV cameraman for ignoring his order to take video of the thousands of devotees assembled at a satsang in Kavi Nagar here.




As Asaram Bapu reached the venue of satsang to sermonize on religion, love and tolerance, a few TV camerapersons went up to the dais to take his soundbite.

The spiritual guru obliged them with soundbites, and in the meantime, he asked the camerapersons to take video of the thousands congregating at the satsang.

When the camerapersons continued to focus on the baba, a furious Asaram Bapu slapped a cameraman Sachin Kumar in full view of thousands of devotees. The baba then went on with his discourse.

Later a group of camerapersons went to the local police station and filed an FIR of assault against Asaram Bapu.