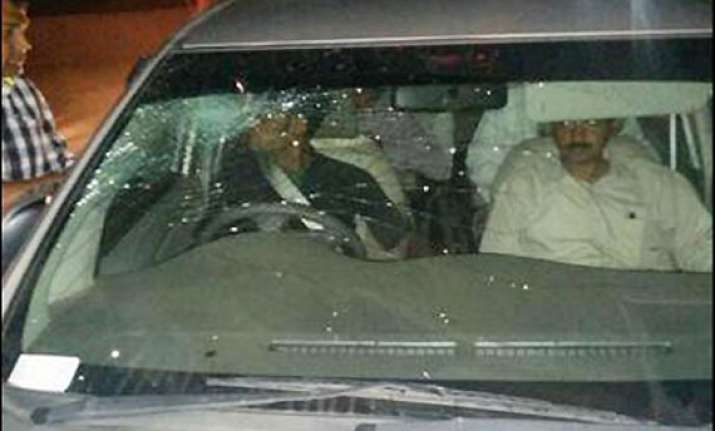 Bhuj: Aam Aadmi Party leader Arvind Kejriwal today faced fresh protest from Modi supporters in Gujarat's Bhuj district.
The incident took place when Kejriwal went to G K General Hospital  here for inspection.
According to AAP workers, this is a govt hospital and is being handed over to a private company in public-private partnership.
AAP workers claim, the local people are against the handover to a private company.
When Kejriwal reached there and tried to enter, some people including a handicapped stopped him.
Kejriwal left the venue after protest.
Earlier, unknown persons pelted stones on the convoy carrying the former Delhi chief minister in Kharoi area in Gujarat on Wednesday night.
The incident took place even as AAP activists scuffled with BJP workers in Delhi and Lucknow over Kejriwal's brief detention in Gujarat.