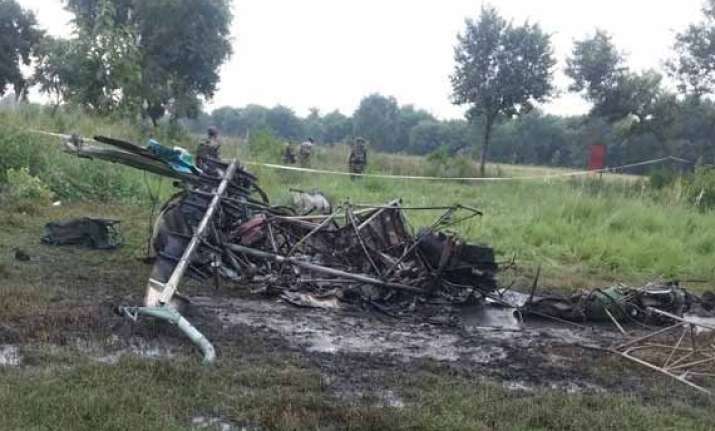 Bareilly: An Army helicopter crashed moments after taking off from an airbase here on Wednesday, killing the two pilots and an engineer.
"The incident occurred this morning. three officers were killed," an army official said.
According to sources, the helicopter was on a routine flight.
Eyewitnesses claimed that the chopper appeared to be in trouble moments after taking off. It soon caught fire and crashed at the airbase.
Two pilots and an engineer on board the chopper were killed in the crash.
Senior administration and police official have reached the spot.