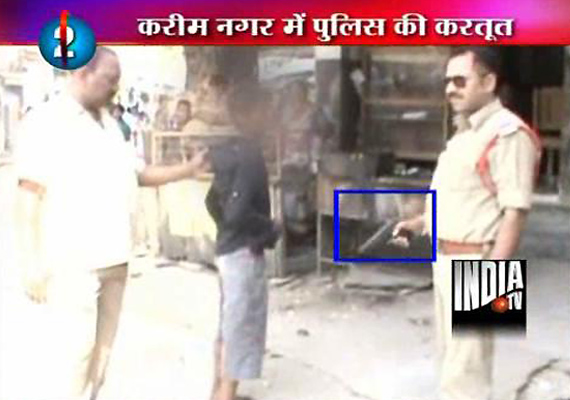 Karimnagar, Feb 29: A 15-year-old boy on Tuesday was beaten up by police in full public view at Jagtial town in Karimnagar district of Andhra Pradesh, for stealing petrol from parked vehicles.  

The police had picked up the boy from Brahmin Street in the town on suspicion that he along with his friend was involved in theft of petrol and spare parts from parked vehicles.

The police offficial repeatedly slapped the boy and also hit him on his hands with a stick in middle of the road and the inspector even took out his revolver and pointed it towards the boy.

After television channel telecast the footage of the boy being beaten up by policemen last night, an inquiry was immediately ordered into the incident.

Assistant Superintendent of Police (ASP), A Rama Rajeshwari, who conducted an inquiry into the incident and submitted a report to the higher officials, found the inspector and constable resorted to high-handedness and has recommended a disciplinary action against the duo.