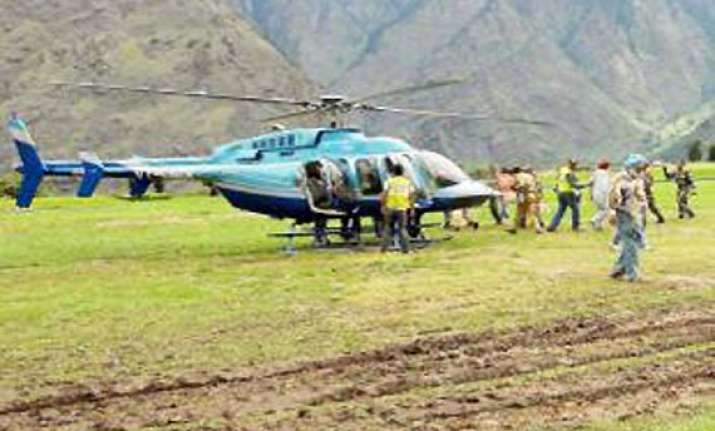 Hyderabad, Jun 23: Andhra Pradesh government has arranged a helicopter to airlift pilgrims from the state, who are stranded in the flood-ravaged Uttarakhand.
The chopper was arranged as per instructions of Chief Minister N Kiran Kumar Reddy, an official release said today.
A team of 12 doctors comprising physicians, surgeons, orthopaedic surgeons and nursing staff will be deployed in Dehradun and Haridwar from tomorrow for a week, it said.
Another medical team of 10 doctors and others is being stationed in the Andhra Pradesh Bhavan in Delhi from today.
This is in addition to the four teams of officials sent to Dehradun and Haridwar earlier.
State Civil Supplies Minister D Sridhar Babu has been camping in Dehradun to monitor the relief and rescue operations. The Chief Minister spoke to Sridhar Babu and other ministers who have been supervising relief efforts.
In addition to the provision of free accommodation, food and medical assistance to the returning pilgrims, it has been decided to give a sum of Rs 2,000 for purchase of clothing and other essential items, the release said.