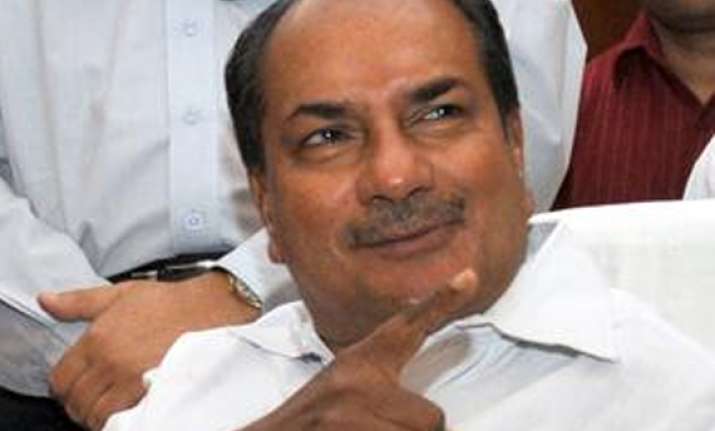 New Delhi, Jun 21: Unhappy with the slow pace of work on strategic roads along country's sensitive boundaries, Defence Minister A K Antony has pulled up the Border Roads Organisation (BRO) asking it to improve its performance.  
As part of India's plans to shore up its defences along the boundary with China, the BRO has been entrusted with several important road projects which include the 73 strategic road projects in the northeast and PM's Package for Arunachal Pradesh and Reconstruction Plan for Jammu and Kashmir.  
A significant number of these important projects have been delayed due to various reasons cited by the organisation.  In a recent review meeting of the performance of the BRO, the Defence Minister expressed unhappiness over the state of these projects and asked the officials to improve their performance, BRO sources told PTI here.  
The meeting was attended by BRO chief Lt Gen S Ravi Shankar and other senior officials of the organisation.  BRO is working in different regions of India and has completed work on 145 roads.
"Around few months back, 15 strategic roads, 8 Long Term Perspective Plan (LTPP) I, 111 General Staff (GS) roads, 2 PM's Package for J and K and 9 other roads have been completed and other roads are under various stages of progress," they said.
Recently, a high-level court of inquiry (CoI) was also ordered by the Defence Ministry into the construction of strategic roads under Project Deepak of BRO after allegations of manipulation of tenders, cartelisation, poor quality control and use of substandard material to construct roads.