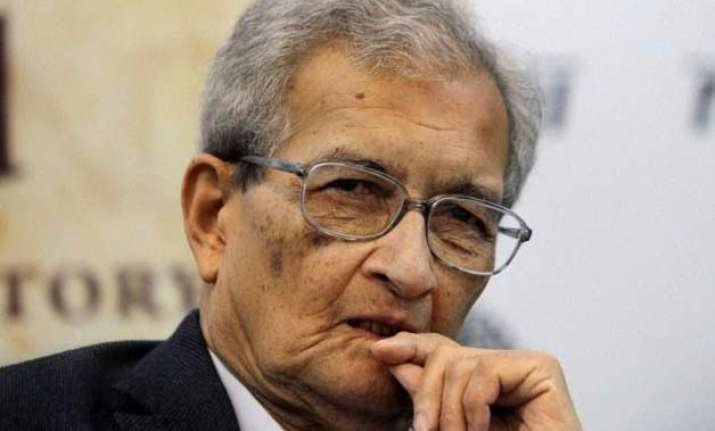 Kolkata: Nobel laureate Amartya Sen tonight ruled out reconsidering his decision not to seek second term as Chancellor of Nalanda University, saying that the government had decided "not to have me".
The 82-year-old economist's decision to withdraw his candidature as the university Chair for the second term after complaining about political interference in academic matters has sparked off a controversy.
The Union government had not forwarded his name for a second term to the Visitor, President Pranab Mukherjee, despite unanimous recommendation of his name by the university's governing body, he had said yesterday.
Asked whether he would reconsider his decision, Sen told PTI, "No. I think there is no reason for me to reconsider. It is not about my tenure, it is about academic freedom....they (government) have decided not to have me."
He maintained that the government's claim that minutes of the governing body's meeting had not reached it was "false".
Earlier, Sen told Karan Thapar for 'Nothing But The Truth' programme on Headlines Today that the Modi government does not want him for a second term and it was unlikely that there would be a rethink by the Centre.  
"I think it is most unlikely to happen given what you already know about the government's position," he said.
Sen also took potshots at Prime Minister Narendra Modi saying that he should act and not just talk when it comes to governance, security of women and minorities.
Asked if he was worried about minorities, he said, he was "very much worried".
"We have had very good statement from Modi, which I applaud, about the dangers of women at night, lack of toilets without much actions.
"The fact that there has been very good statement by Modi, which is appreciated very much, is fantastic but at the same time it is insufficient," he said.  Replying to a query that if he meant that Modi needs to act and not just talk, he said "Indeed that is the case".