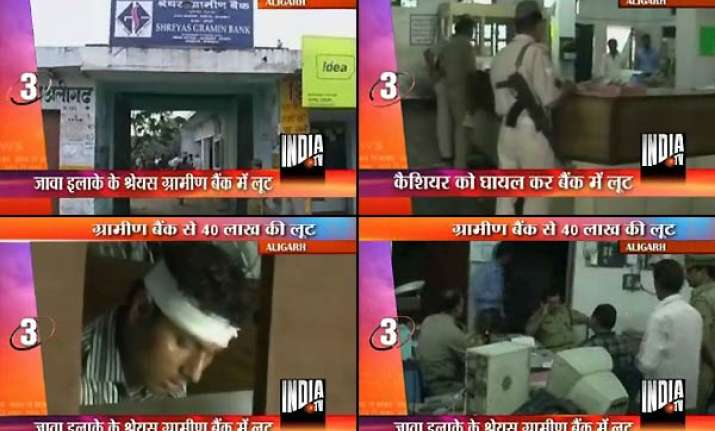 Aligarh, July 29: In a daring daylight robbery, six robbers on two motorbikes  went to the Shreyas Grameen Bank's Baroli branch here on Thursday, and decamped with Rs 46 lakh cash, police said.

The robbers beat up the cashier with the butt of their guns before looting the cash, police said.

SSP Aligarh Satyendra Vir Singh alongwith police force from two police stations rushed to the scene of crime, but by that time the robbers had vanished.