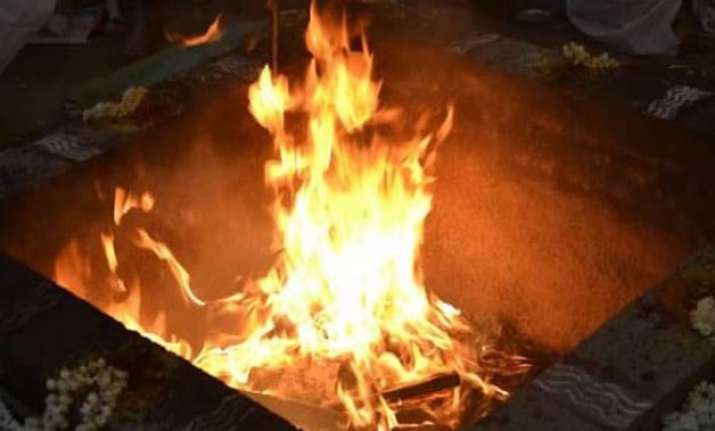 Aligarh: The Akhil Bharatiya Hindu Mahasabha performed a 'Buddhi Shuddhi' (cleansing of the mind) yagya on Sunday in a bid to knock some sense into the authors who are returning their Sahitya Akademi award to protest against the growing atmosphere of intolerance in the country, the times of India reported.
"Buddhi Shuddhi yagya was conducted so that divine powers restore some sense to our so-called intellectuals who are returning awards. This gesture is bringing shame upon the whole nation. They are guilty of desh droh (being traitors)," Akhil Bharatiya Hindu Mahasabha national secretary Pooja Shakun Pandey told the daily.
Over 40 winners of the Sahitya Akademi award have returned their awards by now, protesting the murder of rationalist Narendra Dabolkar in Maharashtra and Kannada writer MM Kalburgi. The growing intolerance led to the lynching of Mohammad Akhlaq in Dadri by a mob who alleged he had eaten beef.