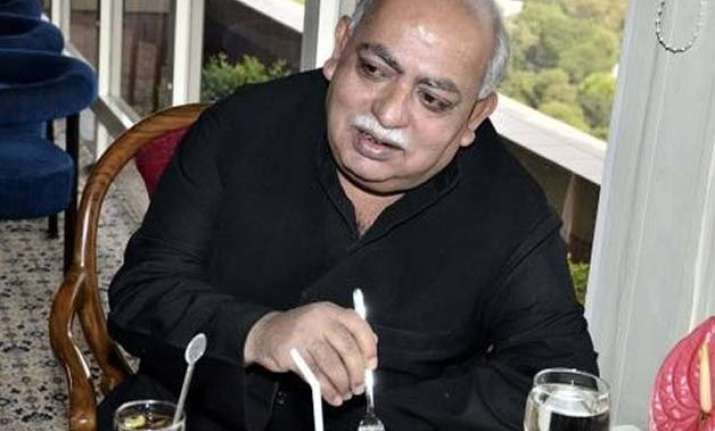 New Delhi: Urdu poet Munawwar Rana on Sunday announced on live TV his decision to return Sahitya Akademi award along with a Rs one lakh cash prize and vowed not to accept any government award in future.  
Participating in a televised debate with other writers and politicians, Rana, a big name in contemporary Urdu poetry, said he had decided to return the award because he was disappointed with the present developments in the country.  
"I come from Rae Bareli, politics runs through the street drains in my city but I never cared for it," Rana said.
"Writers and litterateurs have been associated with one party or the other. Some are linked with Congress while others are alleged to be linked with the BJP. I am a Muslim and some may label me as a Pakistani. Many areas in this country do not have an electricity connection but Muslims here are linked to Dawood Ibrahim," the poet said.  
Rana, 62, who was awarded the Sahitya Akademi in 2014 for his book 'Shahdaba', had earlier said that he would not return his award as doing so would not solve the issue of growing religious intolerance in India.
"I vow not to accept any government award in future, from whatever government is in power," he said.  
At least 34 writers including Nayantara Sahgal, Ashok Vajpeyi, Keki N Daruwallah, Uday Prakash have announced their decision to hand over Sahitya Akademi awards protesting incidents like the killing of fellow writers M M Kalburgi and the Dadri lynching incidents among others.