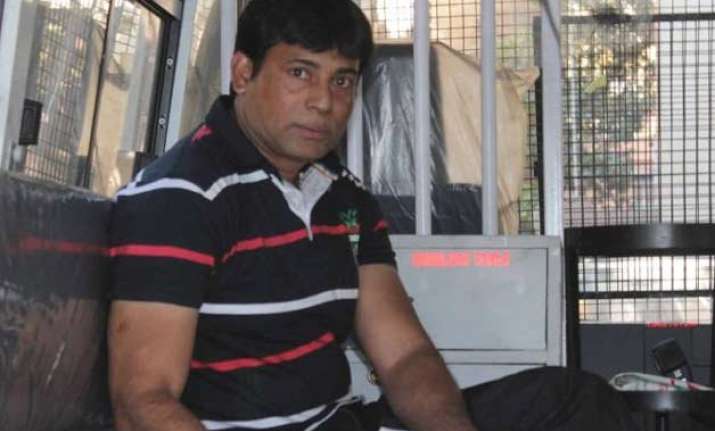 Mumbai: A special TADA court today awarded life imprisonment to gangster Abu Salem in connection with killing of Mumbai-based builder, Pradeep Jain, in 1995.
The court also handed out life imprisonment to Salem's driver Mehndi Hassan while another accused Virendra Jhamb's sentence was set off against the period of detention undergone by him in prison during the various stages of investigation in the case.
86-year-old Jhamb was in jail for nearly 9 months after his arrest in 2005 in connection with the murder of Jain.
"Abu Salem is sentenced to life imprisonment for the offences of murder and criminal conspiracy," observed special TADA Judge G A Sanap while reading out the verdict.
Jain was killed in March, 1995. A few days after the murder, the crime branch got a tip off on few shooters planning to kill another businessman. The police managed to move in time and arrest them.
During the interrogation, police managed to crack further links and then filed a case against accused in which Abu Salem and Dawood Ibrahim's brother Anees Ibrahim were shown as wanted accused.
Jain murder case was one of the eight cases for which Salem was extradited from Portugal in 2005.
Special public prosecutor Ujjwal Nikam had initially demanded the death penalty, which he later converted to a life sentence owing to conditions of the extradition treaty between India and Portugal.
The case was one of the most important for the Indian legal and law enforcing authorities as it involved an absconding accused extradited to face the law.
Salem (47), is currently lodged at Taloja Central Jail in Raigad district.