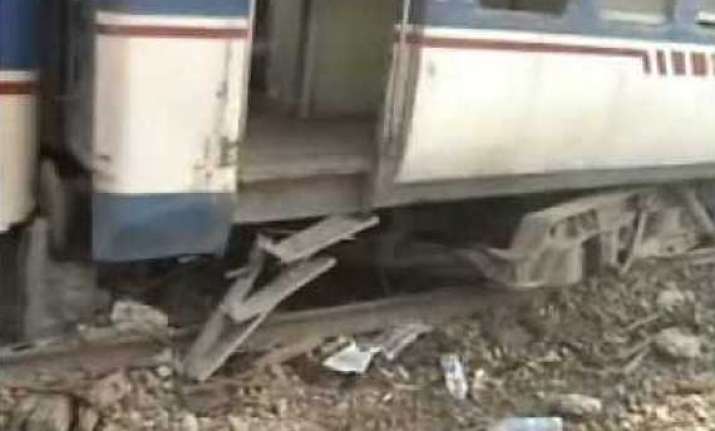 Guwahati: Nine coaches of the 15666 BG Express derailed at Ajuri station near Morigaon in Assam early this morning and nearly 45 passengers were injured.
The accident took place around 2.15 a.m. between Aujuri and Jagiroad stations of the Northeast Frontier Railway.
The train started its journey from Dimapur station in Nagaland Tuesday night and was to reach Guwahati early Wednesday.
NF Railway's chief public relations officer S. Lahiri said there were no deaths but at least 45 passengers received minor injuries.
The authorities have cancelled eight trains and terminated at least four trains due to the accident.
Also, five trains, including the New Delhi-bound Rajdhani Express, have been halted at various stations. They will run after the tracks are repaired.