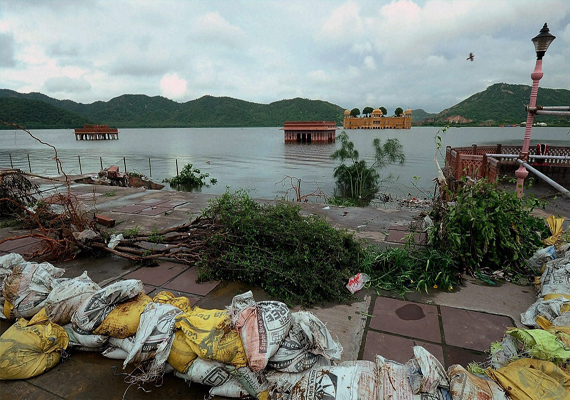 Bundi (Raj), July 28 : Seven villagers were rescued today from flooded Ghorapachar river, which has been overflowing due to heavy rains in the district.
The villagers, who had gone to pay obeisance at a temple near Ghorapachar river in Talera area were swept away this morning and could be rescued only around 9 PM yesterday night by teams from Kota and Bundi.     
The areas surrounding the river had inundated due to overflow in the river owing to heavy rains.     
District Collector Anandi rushed to the spot with district officials and supervised the rescue operation.     
Meanwhile, the rescue operation was going on, a boat of rescue team overturned, but on personnel received any harm.