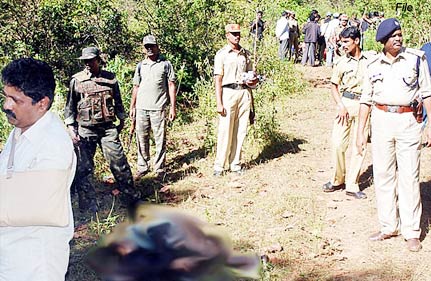 Phulbani (Orissa), Nov 28 (PTI) At least five persons, including two women and a three-year-old child, were killed as Maoists blew up an ambulance by triggering a landmine blast in Orissa's Kandhamal district, police said today.
"We have received information about a landmine explosion that blew up an ambulance in Brahmanigaon area of Kandhamal late last night," Director General of Police Manmohan Praharaj told PTI.
The ambulance was on its way from Gadapur to Brahmanigaon, about two km from the blast site, when it was targetted in the Maoist infested area close to Gajapati and Ganjam, the police said.
The explosion that took place near a culvert at Pangdugaon, about 300 km from here, killed among others a woman health worker, a pregnant woman and the ambulance driver, Deputy Inspector General of Police (Southern Range) R K Sharma said.