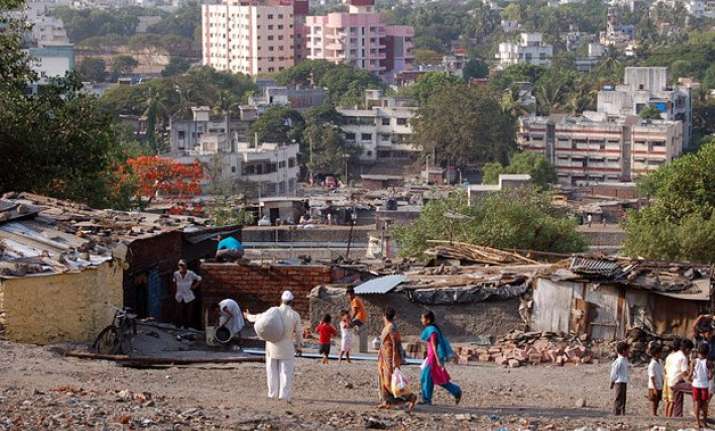 New Delhi: If media reports are to be believed then the data from the first urban Scio Economic and Caste Census (SECC), which is to be officially released, shows that around 35 per cent of urban Indian households live below poverty line (BPL).
Indian Express reported that highest percent of urban BPL households are in Manipur and Mizoram. 54.95 per cent of Manipur's population and 52.35 per cent of Mizoram's fall under urban BPL list.
The third state in the list Bihar where 49.82 urban population are below BPL.
Goa, the smallest state in the country, has least proportion of urban poor (16 per cent) followed by UTs Dadra and Nagar Haveli and Delhi, 18 per cent each.
This accounts 22 million households of the total 63 million households surveyed in 4,041 cities and towns.
The SECC data tabulated as per criteria led down by the erstwhile Planning Commission expert's Hashim committee.
In 2011-12, the Planning Commission had estimated that, according to Rangarajan committee methodology, 26.4 per cent urban India's population are poor.
The Tendulkar panel's report put this figure at 13.7 per cent.
Yesterday, the government formed an expert panel headed by NITI Aayog vice-chairman Arvind Panagariya to analyse 4.6 million entries from independent India's first caste census.
About 180 million rural households were surveyed across India for the Socio Economic and Caste Census 2011.