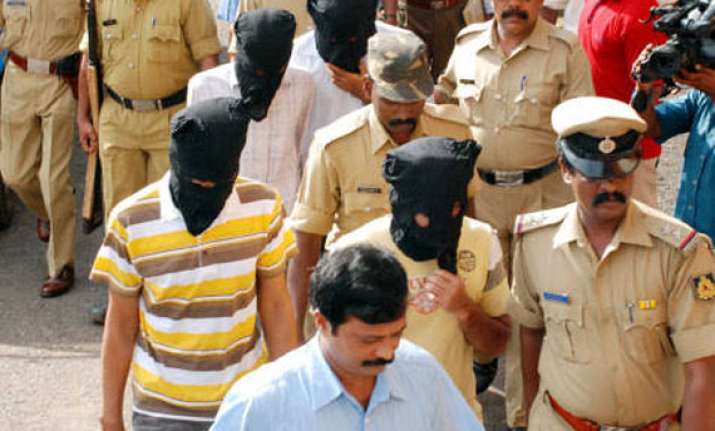 Bangalore: Three suspects, arrested by Tamil Nadu Police for their alleged role in 2011 Advani pipe bomb case, would be brought to the city for interrogation in connection with the bomb blast outside the BJP office here in April, Karnataka DGP Lalrokhuma Pachuau said yesterday.
"The three will be brought once Tamil Nadu police complete their interrogation," he told reporters here.
Responding to a query, Pachuau said the accused were not affiliated to Indian Mujahideen, but to another group. He, however, did not reveal the outfit's name.
The trio -- Bilal Malik, Panna Ismail and 'Police' Fakhruddin, were already questioned by Karnataka Police in Chennai in connection with the April 17 bomb blast near the BJP's city office in Malleswaram that left 16 persons injured.
Police had earlier arrested three persons from Madurai and Tirunelveli in Tamil Nadu in connection with the blast that occurred ahead of the May 5 Karnataka assembly elections.
Malik and Ismail, key suspects in an attempt to kill Advani and in the murder of other Sangh Parivar leaders, were arrested by a joint team of Andhra Pradesh and Tamil Nadu police from Puttur on October 5 while Fakhruddin was held the previous day in Chennai.
Malik on October 6 was remanded to judicial custody till October 18 by a court in Vellore and Fakhruddin was sent to six days' police custody till October 11.