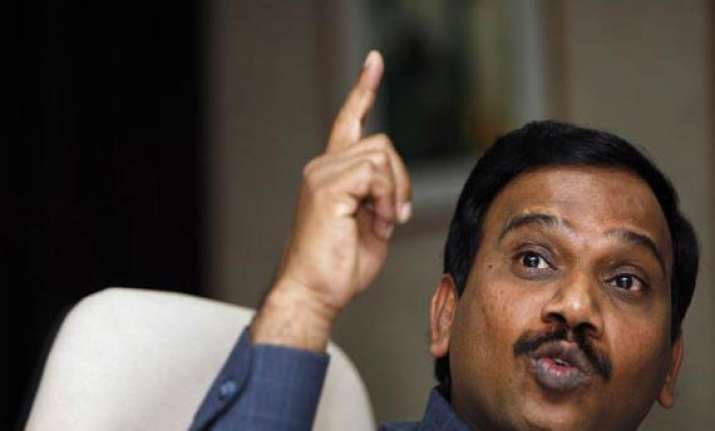 New Delhi, Dec 23 : A Raja, former Telecom Minister and the key accused in the 2G scam, today accused CBI in a Delhi court of making his ex-aide Aseervatham Achary a "false witness" to depose against him.

"He is a created false witness and this is my ultimate case," senior advocate Sushil Kumar, who is defending Raja, contended before Special CBI Judge O P Saini. 
Achary, Raja's former Additional Private Secretary and a key CBI witness in the case, in his deposition gave details of how Raja was in regular touch with other accused corporate honchos and their companies which were granted spectrum in violation of law.

Kumar, cross examining the witness, further contended that Achary's yesterday statement of being threatened by a person sitting in the court room was a "drama" which was intended to influence the pending bail petition of Raja's former Private Secretary and co-accused R K Chandolia which would be heard by the Supreme Court on January 2. 

"This whole drama was meant for January 2 when Chandolia's bail is coming in the Supreme Court as he (Achary) told the court that the person threatening him was sitting with Chandolia," Kumar further said.  At this stage, the judge wanted to know whether Achary had earlier complained about any threat to his life. 

"He (Achary) did not say anything earlier and had he said it then it would have been on record and many of them (accused) would not have got bail," the judge said.