Follow us on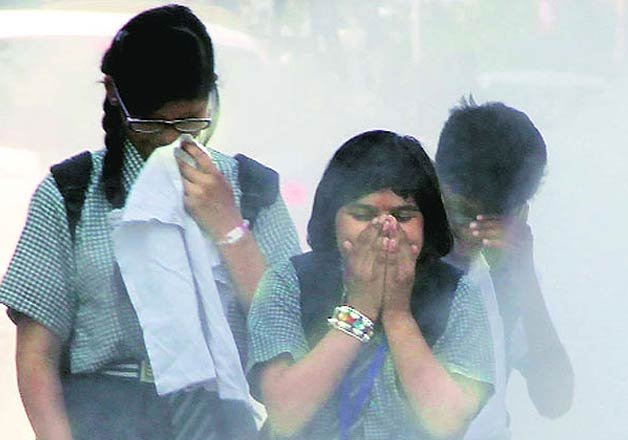 New Delhi:  The Union government recently announced a list of 98 cities that will be developed as smart cities.  The need for Indian cities to became smart becomes more important  in a report published by World Health Organization( WHO) in December 2014 says that 13 of the top 20 most polluted cities are from India.
India which is a developing economy and second most populous country obviously needs to improve its air quality for its residents so that it can have a clean environment for its citizens.
Interestingly, Delhi tops the chart and has six times the levels of airborne particulate matter than are considered safe.
The other major Indian cities which are having the high level of pollutants are Patna, Gwalior and Raipur ranked second, third and fourth consecutively. WHO prepared the report was based on studying their air for presence of harmful gases such as nitogen dioxide, carbon monoxide and sulphur dioxide
The other aspect that was kept in mind while preparing the report was particulate matter (or small airborne particles) is among the most detrimental of these pollutants.
According to World Health Organization  advisory it states that fine particles of less than 2.5 micrometres in diameter (PM2.5) should not exceed 10 micrograms per cubic metre. However alarmingly   Delhi had 153 micrograms of PM2.5 per cubic metre. Not far behind were Patna with 149 micrograms, Gwalior with 144 micrograms and Raipur with 134 micrograms. The other Indian cities in the list included Ahmedabad, Lucknow, Kanpur, Firozabad, Amritsar and Ludhiana.
Apart from 13 Indian cities, 5 cities from other South Asian countries figure in this list. It means, 18 out of 20 most polluted cities in the world are from South Asian region.
Three Pakistani cities – Karachi, Peshawar, Rawalpindi -  figure in this list . Karachi had 117 micrograms of PM2.5 per cubic metre, Peshawar had 111 micrograms, and Rawalpindi had 107 micrograms.
Two Bangladeshi cities which figure in this list are - Idgir and Narayanoganj. Idgir and Narayanoganj have 90 and 89 micrograms of PM2.5 per cubic metre.
Here goes the entire list of 20 most polluted cities of the World: