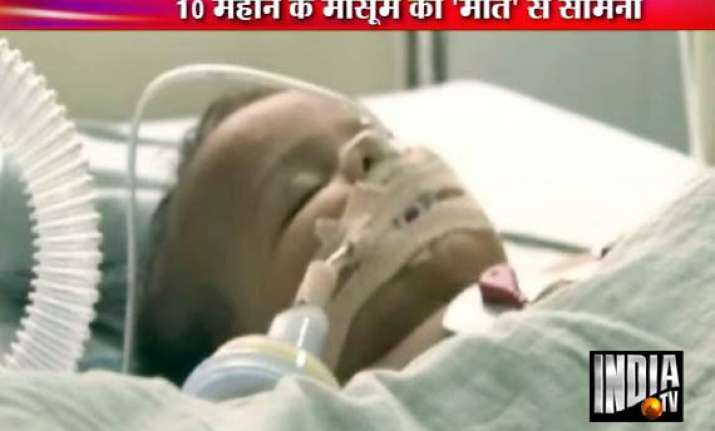 New Delhi, Aug 3: A 10-month-old baby was drowned after he accidentally fell into a water-filled bucket at his Mayur Vihar, Phase-I house here, reports India TV correspondent Indrajeet. 

Dhruv was having lunch with her mother when the accident took place. The boy managed to go to the bathroom and fell inside the water bucket.

By the time his mother came back from the kitchen, the boy had fallen into the bucket and was there for almost half-an-hour.

The boy was rushed to the Lal Bahadur Hospital where after two days the doctors referred him to Jivan Anmol Hospital.

The boy is still in a critical stage and is battling for his life.