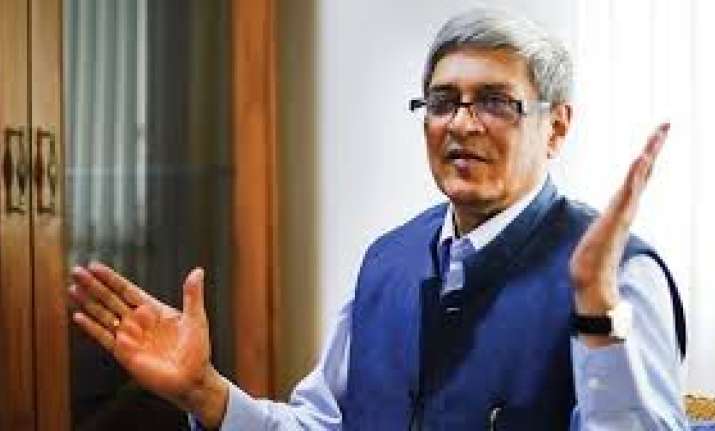 Noted economist and NITI Aayog member Bibek Debroy will head the Economic Advisory Council (EAC) constituted by Prime Minister Narendra Modi on Monday. 
His role and responsibility will be similar to the erstwhile chairman of the EAC. The previous council was headed by former RBI governor C Rangarajan, before it was wound up after the NDA government took charge.
Debroy, during his stint as NITI Aayog member, played a pivotal role in bringing a transformational change in the Indian Railways. 
It was based on his recommendations that the central government abolished the British-era legacy of a separate Railway Budget and merged it with the General Budget, and also embarked on a path of changing the fiscal year from April-March to January-December.
Debroy has also been a long-time supporter of pruning departments in large states to enable better coordination, governance and efficiency. In his blog on the NITI Aayog website, he said that unless departments were trimmed, schemes and laws and orders could not be pruned either. 
Educated at Presidency College (Calcutta), Delhi School of Economics and Trinity College (Cambridge), Debroy initially served as the Director of the Rajiv Gandhi Institute for Comtemporary Studies, and then as Consultant to the Department of Economic Affairs of Finance Ministry (Government of India). 
He has been a Member of the Chief Minister's Economic Advisory Council in Rajasthan. From 2014 to 2015, he was the Chairman of the High Powered Committee set up by the Ministry of Railways to restructure Indian Railways. 
Debroy was awarded the prestigious Padma Shri award in 2015, and was also conferred with D. Litt. (Honoris Causa) by KIIT University in 2015. 
Debroy has authored several books, papers and popular articles, has been the Consulting Editor of Indian financial and other newspapers.