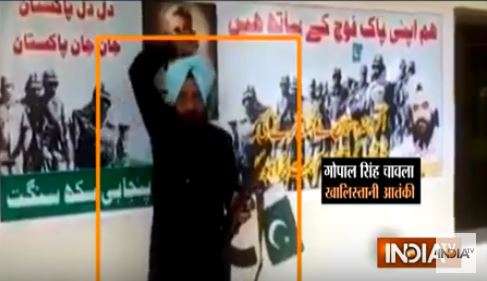 After returning to India, Congress leader and Punjab Cabinet minister Navjot Singh Sidhu on Thursday said that he does not know who is Gopal Chawla.
"There were probably 5-10,000 pictures taken of and with me there (in Pakistan), I don't know who is Gopal Chawla," news agency ANI quoted him as saying. Sidhu was in Pakistan to attend the groundbreaking ceremony of Kartarpur corridor. 
Meanwhile, Chawla, a prominent pro-Khalistan separatist leader shared his purported photograph with the Punjab Cabinet minister on social media. 
[ALSO READ] 'I don't know who is Gopal Chawla': Sidhu on controversy over his photo with pro-Khalistan leader
Chawla is the same person who is, reportedly, involved in a terrorist attack that took place recently in Amritsar (on Nirankari Bhavan), which is Sidhu's constituency. 
Three persons were killed while over 20 were injured in a grenade attack on Nirankari Bhavan in Amritsar on November 18. 
In a video, Chawla can be seen openly threatening Indians.
WATCH VIDEO: Aaj Ki Baat with Rajat Sharma | November 29, 2018