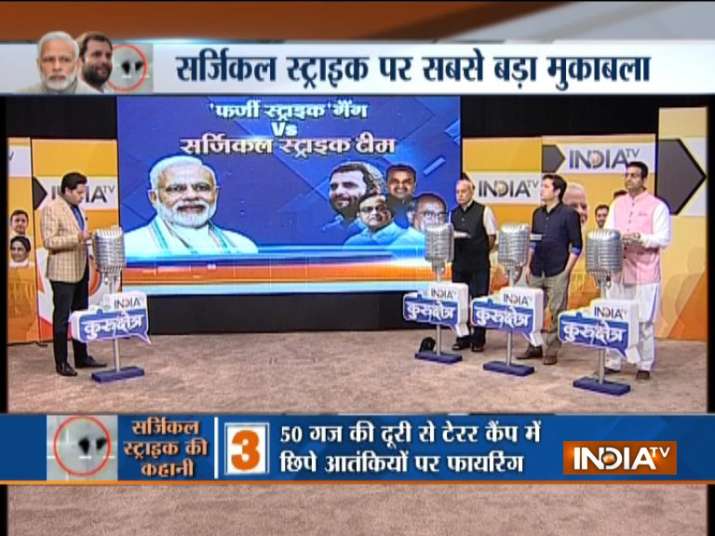 A video of the surgical strike carried out by Indian Army in Pakistan-occupied Kashmir surfaced on Wednesday. The video clearly showed how the brave commandos of Indian Army destroyed the terror camps in Pakistan-ocuupied Kashmir. The surgical strikes were carried out on the intervening night of September 28 and 29 in which around 50 terrorists were killed. 
The BJP claimed that the video was a befitting reply to those who were asking for proof of the surgical strikes carried out by the Indian Army. The Congress, however, accused the Narendra Modi-led central government of trying to extract political mileage by making public the video of the surgical strikes. The video came days after former Union minister Arun Shourie mocked the "surgical strike" as "farzical strike".
A panel consisting of prominent political leaders like Gaurav Bhatia (BJP), Anil Yadav(SP), Sulaiman Mohd Khan (Congress) and Major General S.P. Sinha discussing the surgical strike video.
Watch: India TV's special debate on 2016 Surgical Strike video