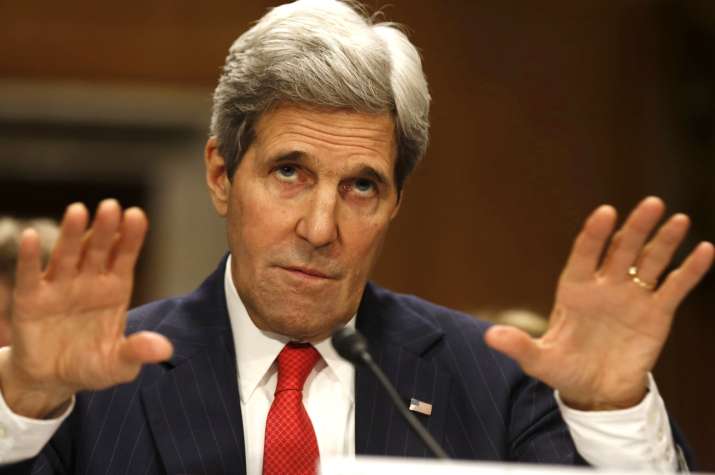 US secreatary of State John Kerry has reiterated Washington's strong support for New Delhi's membership bid in Nuclear Supplier's Group and hinted that US will persuade China to induct India in the elite group by year end.
"Some countries were concerned if we let India in, what would the standards be for other non-NPT members to be admitted? We put forward ideas on how to make that evaluation. We'll see President Xi Jinping at the Hangzhou G-20 summit. We want to make it happen before the year end, Kerry tol The Times of India.
He also said US made strong efforts during last NSG meet to clear way for India's membership.
"I worked hard personally, called several ministers, President Obama called; we worked hard to get India in. We came shy by very few countries,"he told the daily.
He also expressed hope that a roadmap would soon be worked out to allay fears of other members of the NSG.
Kerry also lauded India for its commitment during Paris meet on climate change.
"I believe India will show the same leadership it showed in Paris. We are grateful. We worked closely with India. India deserves credit,"he said.
On being asked about Pakistan's failure to tackle terror as may Pak based terror groups continue to act against India Afghan interests, Kerry said that both PM Nawaz Sharif and Gen Raheel Sharif have committed that they will move — and are moving — against terrorists using their sanctuaries, they're trying to put in place a no-sanctuary policy.