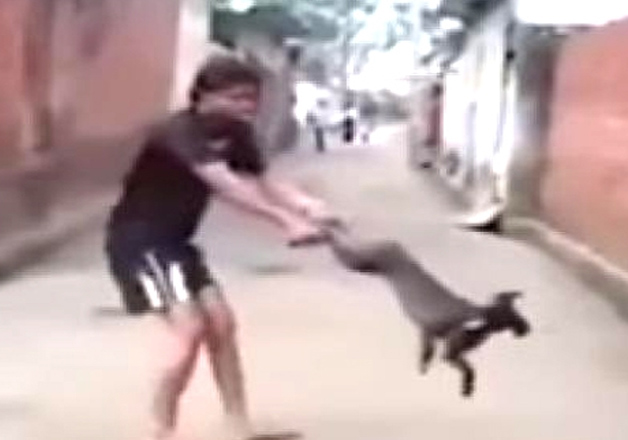 In yet another shocking video of animal abuse which has gone viral on social media, a young man is purportedly seen spinning a stray dog and throwing the animal to a wall.
The video ended with the dog hitting the ground, yelping in pain, even as the culprit and his friends can be seen laughing.
The Human Society International (HSI) has announced Rs 50000 to anyone who provides information about the culprit in the video.

 

In addition, police has also filed a case in this matter and are trying to find out the identity of the culprits.

 

There have been many cases in past where animals are killed just for the sake of fun. A few days back there was a similar case filed where two final year MBBS students allegedly threw a dog from the terrace of a three-storey building. The culprits in this case were granted bail initially but latter arrested and fined of Rs 2 lakhs.

 

As Mahatma Gandhi famously said, "The greatness of a nation and its moral progress can be judged by the way its animals are treated."

 

Looking at the defunct laws against animal cruelty in the country, it seems like we have failed him, and the nation, miserably.

 

All we can say is that such cruelty against animals will remain a reality unless the attitude of our society changes. There need to more resurrected laws and serious punishments, otherwise the sense of shameless pride associated with it will not go away.