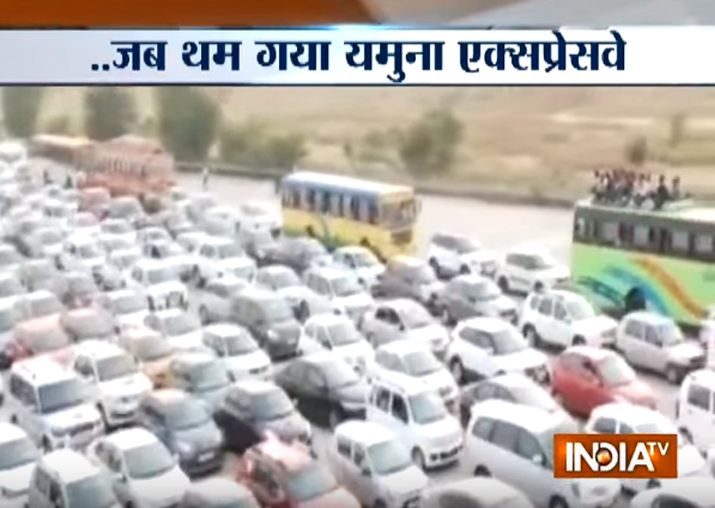 Movement of traffic came to a standstill situation near Mathura toll plaza on six-lane Yamuna Expressway this morning. 
As per the reports, hundreds of vehicles were stuck in the jam which was caused by commuters who were returning to Delhi-NCR from Agra, Mathura and nearby areas after four-day Diwali vacation.
When toll officials noticed the long queues of vehicles, they made the toll duty free to clear the congestion.
An official said that the jam was approximately 15-km long.
Six-lane Yamuna Expressway connects Greater Noida with Agra. It is one of the longest six-lane controlled-access expressway stretch. The 205 km long expressway is extendable to 8 lanes.
The expressway starts from Greater Noida and ends at Kuberpur on NH 2 towards Kanpur and Agra.