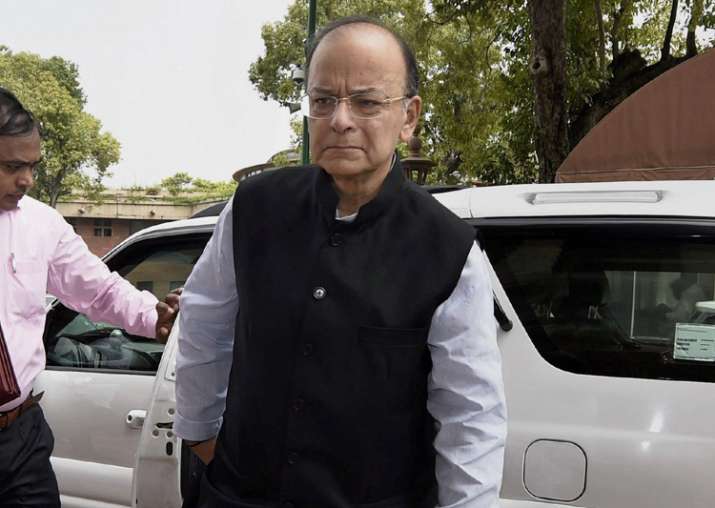 Minister of Finance, Defence and Corporate Affairs, Arun Jaitley on Sunday said the armed forces are fully prepared and capable in dealing with any situation concerning the security and sovereignty of the country.
Jaitley was speaking on a wide range of issues at VANDE MATARAM - India TV's mega conclave against terrorism.
The minister also lashed out at Pakistan for sponsoring terrorism against India and harbouring the terrorists on its soil. He said that Pakistan has never been able to accept the fact that Kashmir is an integral part of India and hence started with its tactics of exporting terrorism.
Here are the top quotes from Jaitley's address at VANDE MATARAM - India TV's mega conclave against terrorism:
* There are two major challenges – cross-border terrorism in J&K and Naxalism with our country: Arun Jaitley
* Kashmir is an unfinished agenda for Pakistan. They tried conventional war: Arun Jaitley
* After 1965 and 1972, by 90s, they (Pak) changed their strategy and started exporting terrorism: Arun Jaitley
* Indian security agencies are capable enough to deal with any situation: Arun Jaitley
* There are a number of stone pelters during an encounter in Jammu and Kashmir: Arun Jaitley
* It is very important for us to stand united against the menace of terrorism: Arun Jaitley
* Our neighbouring countries take terrorism differently, India has shown its strength to fight terrorism: Arun Jaitley
* Stone pelting became an active part when Burhan Wani died, the need of the hour is to stop such activities: Arun Jaitley
* Demonetisation has made funding to terrorism all the more difficult: Arun Jaitley
* The government is making all possible attempts on giving a befitting response to terrorism: Arun Jaitley
* The need of the hour is to tackle armed militants on border: Arun Jaitley
* In time, we have been able to foil a number of infiltration attempts on border: Arun Jaitley