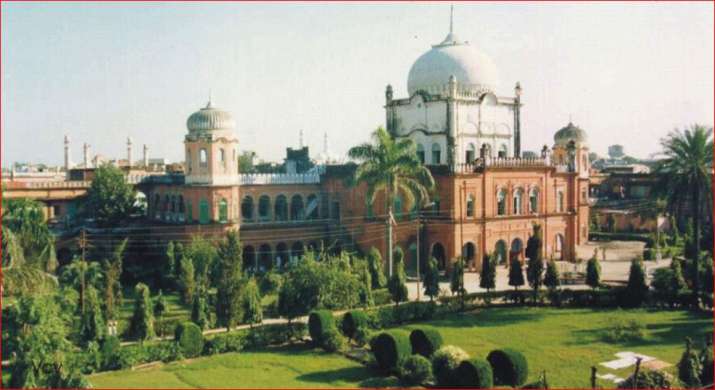 The Saharanpur district administration has asked Islamic seminary Darul Uloom Deoband to obtain permission for the use of loudspeakers in its compound by January 15, an official said.  
A notice has been issued to the seminary after the Uttar Pradesh government banned the use of loudspeakers at temples, mosques and other public places without permission. 
The state government move came after the Allahabad High Court asked it to ensure proper implementation of noise pollution control rules. 
The district administration has told the seminary that if it fails to obtain permission by the scheduled date, the equipment would be removed, the official said. 
 
Loudspeakers are used in three mosques at the seminary.  Saharanpur Deputy Superintendent of Police Siddhartha said that similar notices have been sent to all religious organisations. 
Darul Uloom Deoband said it was trying to obtain permission from the authorities concerned.