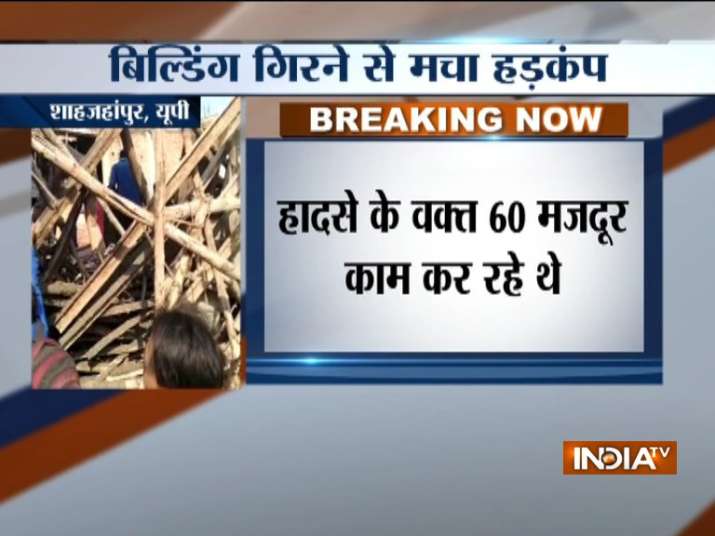 At least three labourers were killed and 17 others suffered injuries when roof of an under-construction building collapsed in Uttar Pradesh's Shahjahanpur on Sunday. 
Nearly 60 labourers were working inside the two-storey building when the structure collapsed around 3:30 pm today, reports said. 
"Three have died. 17 people have been rescued so far and sent to lucknow," an official said.
Teams of NDRF and SDRF were rushed to the accident site as many people are still feared to be trapped under the rubble of the under-construction building. Meanwhile, a magisterial inquiry has also been ordered.
Sadar Sub Divisional Magistrate Ramji Mishra said, "The roof of an under-construction building of a private inter-college collapsed Sunday when over a dozen labourers were working in it. As a result, many labourers have been trapped in the debris."
The incident occurred in an area under Ram Chandra Mission police station in the district, he said, adding the rescue work has already been started.
"Nearly a dozen labourers were evacuated from the debris, in which we could still see two to three labourers trapped. JCB machines and cranes have been pressed into service to rescue them," he said, adding it is difficult to ascertain the exact number of labourers still trapped in the debris.
All the injured persons were sent for treatment to nearby hospitals, the SDM said, adding the rescue work is still going on. 
WATCH FULL VIDEO: