Follow us on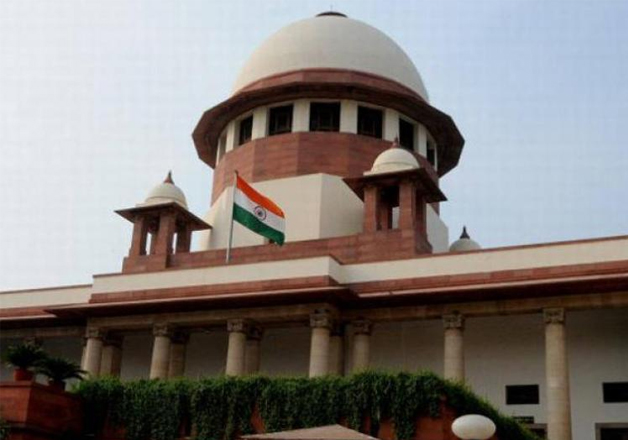 Opposing the PILs against triple talq, the All India Muslim Personal Law Board (AIMPLB) told the Supreme Court that the petitions filed against the Muslim Personal Law are not maintainable.
In the latest reply filed before the apex court, the Muslim body has claimed that any order against triple talaq would be an infringement on their right to follow and profess any religion.
"The protection guaranteed by the Articles 14, 15 and 21 is intended to be available against the- Legislature and the Executive and not against private individuals," the AIMPLB said, adding that "in the present case, the Petitioners are seeking judicial orders which are completely outside the purview of Article 32. Private Rights cannot be enforced against individual citizens under Article 32(1)."
The board also contended that the petitions against the practice are based on an incorrect understanding of Muslim Personal Law.
"Present petitions are misconceived as they are based on incorrect understanding of the Muslim Personal law as followed by four schools of Sunni Persuasions, namely Hanafi, Shafi'i, Maliki and Hanbali," the board said.
It said that changes in other countries must not be applied in Indian context. 
"It is important to note that changes in other countries, with a distinct socio- cultural and even legal back ground must not be applied in Indian context, without appreciating the distinct nature of the Indian society, as doing so shall not only destroy the democratic legislative process underlined in the Constitution of India but it shall also be great injustice to the followers of Islam in our nation," it said.    
The next hearing in this case is likely to be on March 30.
The board argued in its reply that Article 25 of the Constitution guarantees freedom of religion and any interference in the triple talaq case would infringement of the rights.
"Article 25 of the Constitution, guarantees freedom of conscience and freedom to profess, practice and propagate religion. Article 25 guarantees individual freedom of conscience subject to public order, morality and health and to the other provisions of the third part of the Constitution.  Article 26 of the Constitution grants freedom to every religious denomination or any section thereof to manage its own affairs "in matters of religion"," it said.