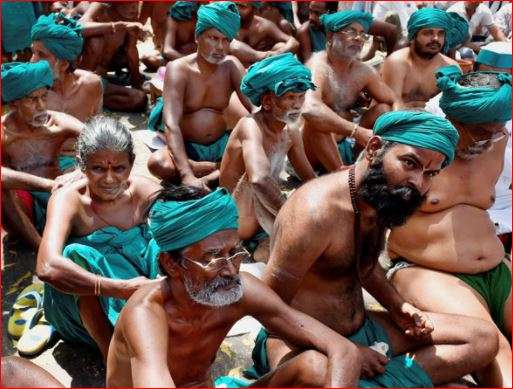 Tamil Nadu farmers who had relaunched their agitation on Friday in Chennai, demanding loan waiver and drought relief package, temporarily called off their protest today after the chief minister gave assurance that their demands would be met.

 

The farmers led by the National South Indian Rivers Inter-Linking Farmers Association chief P Ayyakannu had staged a protest for 40 days at Jantar Mantar in New Delhi pressing for various demands including comprehensive drought relief. 
They withdrew the agitation on April 23 after Chief Minister K Palaniswami met them in New Delhi and promised to fulfil their demands. 
However, they resumed an indefinite protest here yesterday alleging Palaniswami had failed to keep his promise given to them. 
Ayyakannu today met Palaniswami and had a brief interaction with him. 
After the meeting, Ayyakannu said it was decided to temporarily call off the stir following assurance from the chief minister that the state government would take necessary steps to solve their grievances. 
"We have decided to withdraw the protest temporarily as he (Palaniswami) has assured us of looking into our demands.  If our demands are not met in two months, we will resume our protests," Ayyakannu told reporters.  The farmers have been demanding loan waiver, drought- relief package of Rs 40,000 crore and setting up of the Cauvery Management Board among others.
(With PTI inputs)