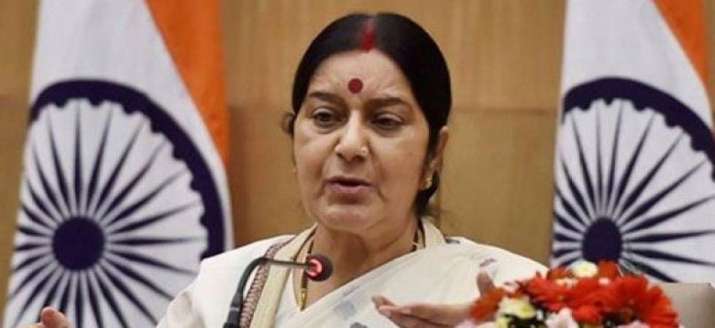 External Affairs Minister and a senior BJP leader, Sushma Swaraj, has finally arrived at Rashtrapati Bhawan for PM Modi's swearing-in ceremony.
However,  she will not take oath as a minister. She had skipped the tea party earlier.
There was no one from the Janata Dal United (JDU) as well at the tea party.
Earlier, reports confirmed that Amit Shah had asked Nitish Kumar to propose a name for the ministerial post. 
More to follow... 
Watch | Amit Shah to take oath as cabinet minister today, Gujarat BJP president congratulates him