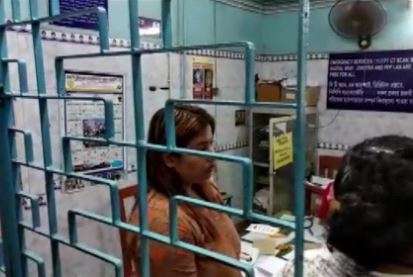 Supreme Court, on Wednesday, censured West Bengal government over the delay in the release of BJP Youth Wing convenor Priyanka Sharma who was arrested for sharing a meme of West Bengal Chief Minister Mamata Banerjee.
Priyanka Sharma's advocate NK Kaul, on Wednesday, mentioned before the apex court that her release was delayed.
Meanwhile, West Bengal government's Counsel said in Supreme Court that "Priyanka Sharma was released at 9:40 am, today."
Priyanka Sharma's lawyer: I'm told, subject to verification, that she was released at 9:40-10:00 am & that too after made to sign a statement prepared by police. It reflects extremely disturbing trend that SC's order that said 'forthwith release her' wasn't followed for 24 hrs pic.twitter.com/TLF9OZjuxV

— ANI (@ANI) May 15, 2019
However, SC bench asked, "Why she was not released immediately?"
Priyanka Sharma's counsel also informed the Supreme Court that she was asked to sign an apology letter prepared by the Police which says she will not post this again.