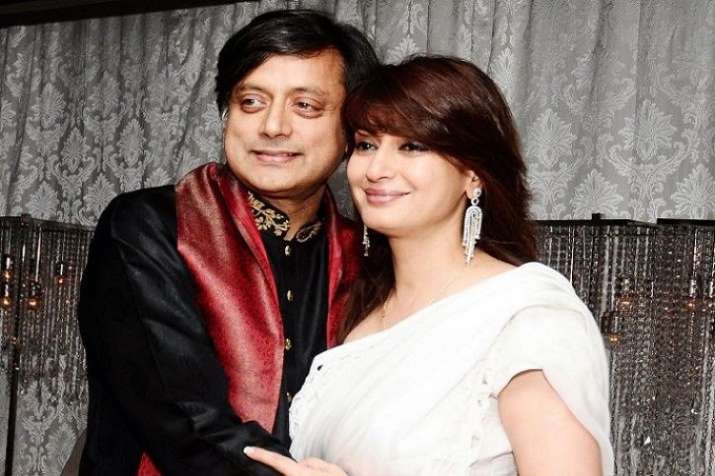 A Delhi court on Tuesday summoned Congress leader Shashi Tharoor to appear before it on July 7 in connection with the murder case of his wife Sunanda Pushkar. Pushkar was found dead under mysterious circumstances inside her suite at Delhi's Leela Hotel on January 17, 2014.
Additional Chief Metropolitan Magistrate Samar Vishal said there were sufficient grounds to proceed against Tharoor for commission of offences in the case.
"I have heard the prosecutor. I have gone through and perused the charge sheet and the documents filed along with it. On the basis of police report (charge sheet), I take cognisance of offence of abetment of suicide of late Sunanda Pushkar and committing cruelty upon her by Dr Shashi Tharoor," the judge said. 
"There exists sufficient grounds to proceed against Tharoor for commission of offences of Section 306 and 498 A of IPC. Issue summons to him for appearance for July 7," the court added. 
Meanwhile, describing charges against Tharoor as 'absurd', his lawyer said appropriate steps will be taken to deal with the chargesheet naming him as the accused in the case.
"Since no offences are made out and the prosecution case is absurd and preposterous and is contrary to various judgments of Supreme Court, we shall take appropriate steps to deal with the chargesheet," Vikas Pahwa, Tharoor's lawyer, said. 
Last month, the case, in which Shashi Tharoor has been chargesheeted for abetment to suicide, was  transferred to a special fast track court.
On 14 May, the Delhi Police chargesheeted Tharoor, who represents Thiruvananthapuram Lok Sabha constutuency, under Sections 306 and 498A of the Indian Penal Code, pertaining to abetment to suicide and cruelty to wife which entails a jail term that may extend up to 10 years.
According to prosecution sources, the charge sheet mentions that Pushkar was allegedly subjected to mental as well as physical cruelty. Tharoor has not been arrested in the case. 
Watch: Sunanda Pushkar death case: Shashi Tharoor charged with abetment of suicide
(With inputs from agencies)