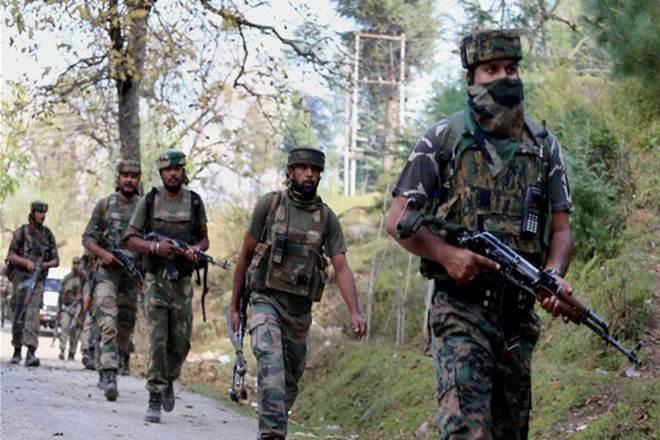 The Jammu and Kashmir government today informed the Supreme Court that Major Aditya Kumar has not been not named as accused in FIR in Shopian firing case in which three civilians were killed.  
Fixing the matter for final disposal on April 24, the Supreme Court said there should be  no investigation on basis of FIR till then.
The apex court's ruling came during hearing on a petition filed by the Major Aditya Kumar's father, Lieutenant Colonel Karamveer Singh, who sought the quashing of the FIR filed against his son. The central government has supported the plea of Major Aditya's father.
The Jammu and Kashmir government's advocate informed the apex court that the FIR is only stating the narrative that the Army opened fire and civilians died in this case. He pointed out that Major Aditya is only named as battalion commander and not specifically named as an accused.
The Supreme Court had ordered last month that no coercive action should be initiated against Major Aditya Kumar in this case.
The Jammu-Kashmir Police had lodged an FIR under Section 302 (murder charge) against the Army unit headed by Major Aditya Kumar for opening fire on a group of stone-pelting mob in Ganovpora village in Shopian that led to the killing of three people.
Expressing outrage over the incident, Jammu and Kashmir Chief Minister Mehbooba Mufti had ordered a probe into the killings.
Watch video: Major Aditya Kumar not named as accused in FIR, J-K govt tells SC