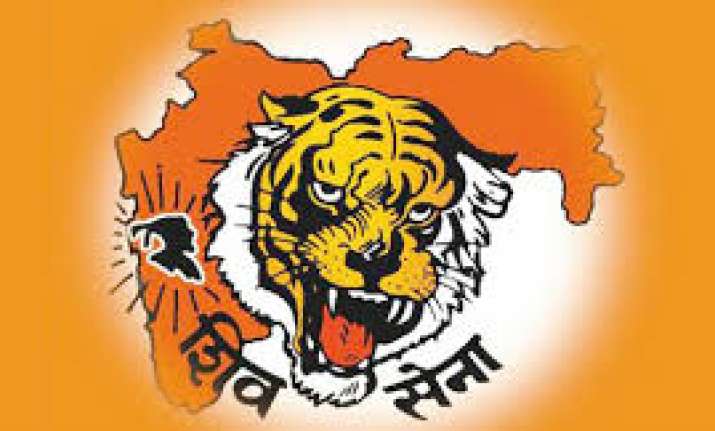 Uddhav Thackerya's Shiv Sena has been listed as the top recipient of the donations, during the Financial Year 2016-17, among regional parties in India by the Association for Democratic Reforms (ADR) in its latest report. 
According to the report, which is based on the information submitted by the parties to the Election Commission, the Maharashtra-based party received Rs 25.65 cr from 297 donations, while Arvind Kejriwal-led Aam Adami Party received Rs 24.73 cr from 3865 donations to secure second spot on the list. 
Punjab's Shrimoni Akali Dal (SAD) came third with Rs 15.45 cr collection in donations.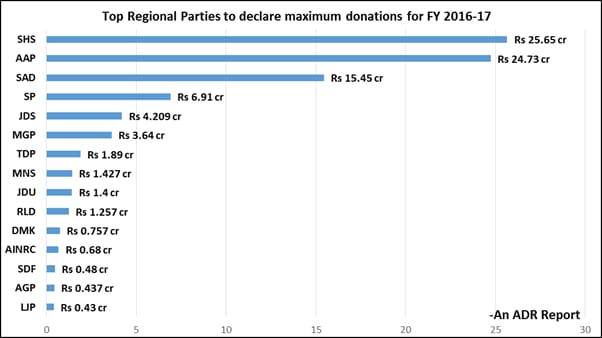 At least 72 per cent or Rs 65.83 cr of the total donations received by regional parties have been received solely by top three parties.
The details of sources of income of regional parties and sector-wise donations (from known sources) will be released on August 9, the ADR said in an official release. 
Under Section 29C(1) of the Representation of People's Act, 1951, political parties are required to prepare a report providing details of contributions in excess of twenty thousand rupees from any person in a particular financial year to avail 100 per cent tax exemption.
However, in FY 2016-17, seven regional parties (SAD, MGP, DMK, AINRC, AGP, NPF and DMDK) also provided details of donations received below Rs 20,000 in their contributions report, the association revealed. 
The total amount of donations declared by Regional Parties, including both above and below Rs 20,000, was Rs 91.37 cr, from 6339 donations, it said.
Between FY 2015-16 and FY 2016-17, regional parties AGP, SAD, JDS, MNS and AAP saw the maximum percentage increase in their income from donations.
Donations to AGP (Asom Gana Parishad) increased by 7183 per cent, followed by SAD for which it was 5842 per cent, and JDS (Janata Dal Secular) that saw an increase of 596 per cent.
Amongst the top five parties, only Shiv Sena saw a decline in the donations received from FY 2015-16. The donations that it had received in FY 2015-16, declined by 70 per cent or Rs 61.19 cr in FY 2016-17.