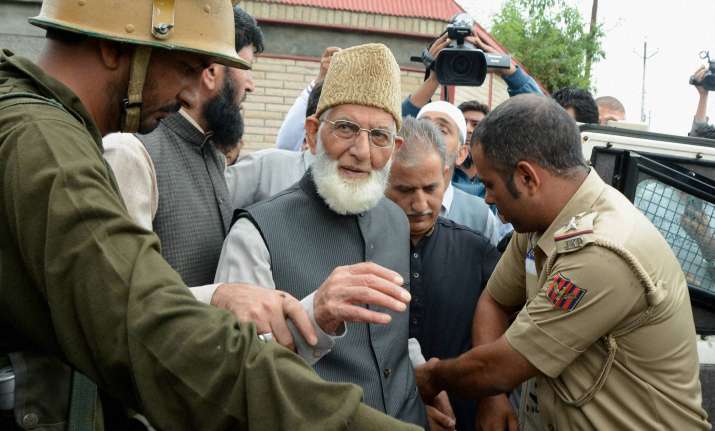 The Supreme Court on Wednesday rejected a public interest litigation (PIL) that sought to declare as "unconstitutional and illegal" the alleged release of government funds to Hurriyat leaders and also slammed the lawyer for calling them as 'separatists' and refused to use that term in its order.
The plea, filed by advocate ML Sharma, sought directions to stop funding to Jammu and Kashmir-based separatists for foreign travel and other government spending which is nearly Rs 100 crore per year. 
The SC bench of justices Dipak Misra and UU Lalit said the PIL did not deserve to be entertained and added that the "grant of funds for the purposes of security and otherwise comes within the domain of the central government." 
While rejecting the petition, the SC bench said the courts must refrain to interfere in such matters and added that judiciary have to protect constitutionally permissible values only.
The apex court also slammed the petitioner for calling Hurriyat leaders as 'separatists' and refused to use that term in its order.
"It's a matter of perception. Has the government declared them separatists? The conduct of a man may not be to the liking of others and (so) they call him separatist, but you can't use that term in court," the apex court said. 
The plea alleged that the separatists "enjoyed" the exchequer's money and promoted "anti-India activities" in the Valley. 
Today's comment of the court was a surprise for many as it took an about-turn from the remarks it made on September 8 while accepting the PIL for hearing. 
"We also share the same feeling. Everybody sitting here feels the same," the apex court had said. 
The bench comprising of Justices A R Dave and L Nageswara then listed the plea for hearing on September 14.