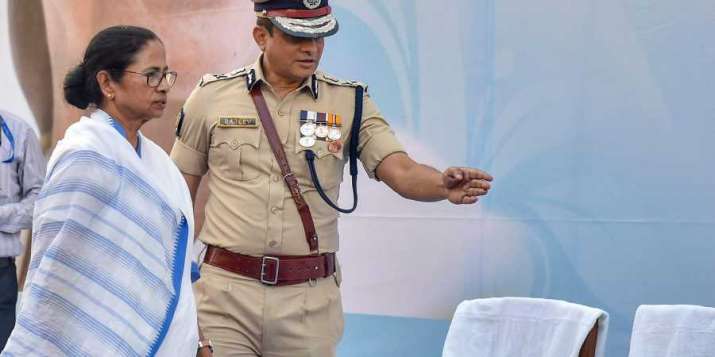 West Bengal Chief Secretary Malay Kumar De, DGP Virendera Kumar and Kolkata Police Commissioner Rajeev Kumar on Monday submitted an unconditional, unambiguous apology to the Supreme Court for alleged disobedience of its order during the Saradha scam investigation by CBI. 
They were responding to the notices issued on February 5 by the apex court which had asked them to clarify their stand on the allegation that evidence was tampered with and the state police were not cooperating with the Central Bureau of Investigation. 
However, in the affidavits, the state government and the police said at no point of time obstructed investigation nor any officially denied cooperation to CBI. The affidavits further claim that no police officials went on 'dharna manch' where West Bengal CM Mamta Banerjee sat to protest CBI action. 
Three officers also asked the court to order CBI not to make any vague allegations without substantial and cogent evidence. 
In their clarification over the February 3 incident, when the Kolkata Police had allegedly detained CBI officials, the police commissioner told the court that the investigating agency officials had forcibly tried to enter his house without valid papers. The DGP supported his claim. 
(With inputs from PTI)
Also read | What is Saradha scam? How did India's biggest Ponzi scheme unravel