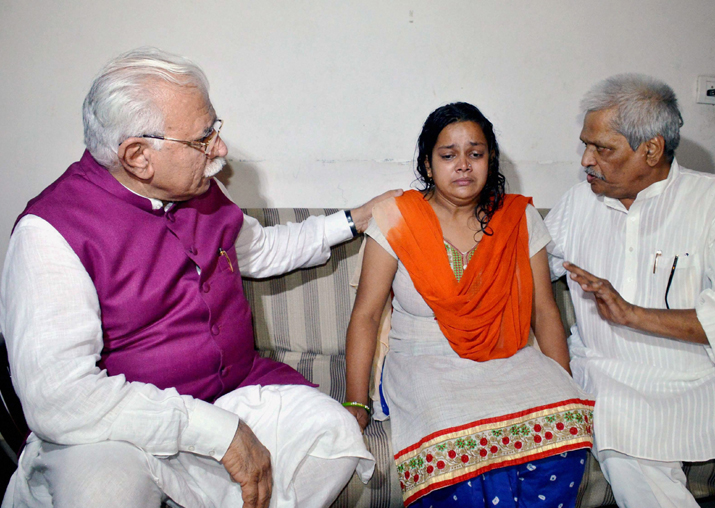 Haryana Chief Minister Manohar Lal today announced that the CBI will take over the investigation into Ryan International School murder case. The Chief Minister, who met the family members of seven-year-old Class 2 student Pradyuman, assured that culprits will be brought to book and justice will be done. 
"The investigation into the murder, being done by the Haryana Police, will now be done by the CBI. The case is being handed over to the CBI for investigation," he told media persons after meeting Pradyuman's parents.
He said that a formal letter for a CBI probe will be sent on Friday itself or Saturday and the agency asked to complete the probe as soon as possible. Khattar said that the school will be taken over by the district administration of Gurugram for three months and the Deputy Commissioner will be in-charge of running the affairs of the school.
This case is handed over to CBI for investigation: Haryana CM ML Khattar on 7-year-old #Pradyuman murder pic.twitter.com/NVN7WWnkVY

— ANI (@ANI) September 15, 2017
Pradyuman's father Varun thanked the CM for ordering a CBI probe. Varun said that he was glad that the CM has taken account of the sensitivity of the case.
Earlier this week, they government had ordered all the schools in the state to get antecedents of all staff; including drivers, conductors, helpers, attendants, sweepers, gardeners and other staff, from the police department. They were also directed to get CCTV cameras installed at important locations inside school premises.
Pradhuman was murdered on September 8 inside the Ryan International School in Bhondsi area on the Sohna Road in Gurugram district. He was found dead with his throat slit inside the school's washroom within an hour after his father dropped him at school on Friday morning.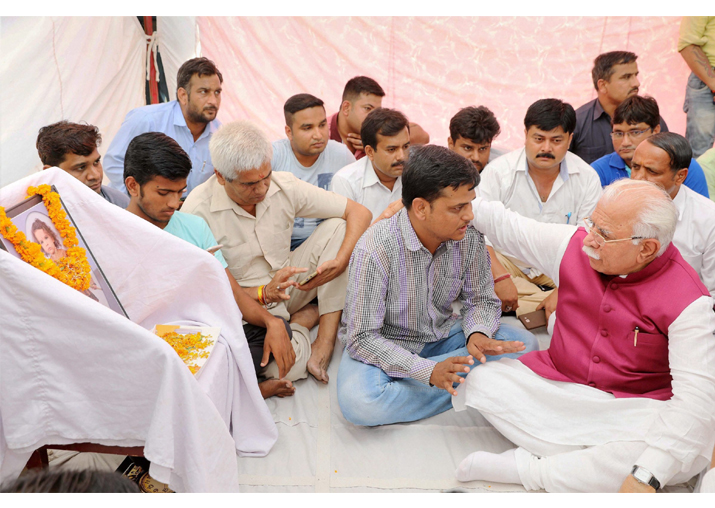 Police alleged that school bus conductor, Ashok Kumar, 42, killed him with a knife after the boy resisted an attempt to sodomise him. While Kumar has been arrested, his parents and two other staffers claim he was being a scapegoat. Police have also arrested two officials of the school and are seeking to question the trustees of the Ryan Trust, which manages the school. 
The case snowballed into a major national issue of safety and security of children in schools, with vociferous protests held by parents and activists outside Ryan schools in several states.