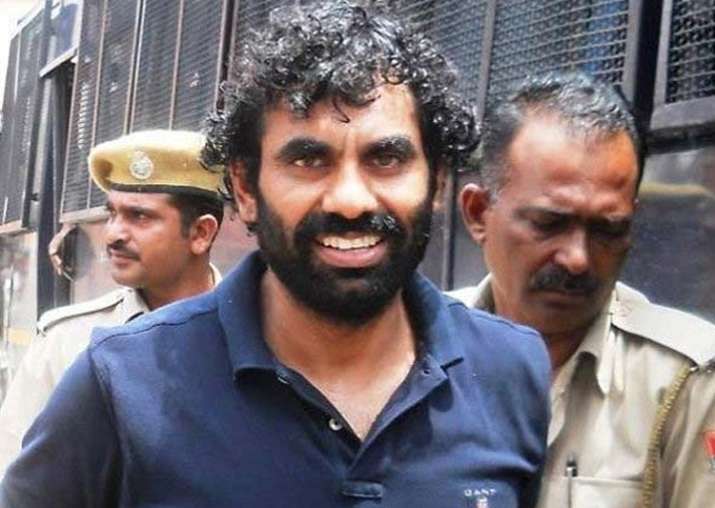 Rajasthan Home Minister Gulab Chand Kataria today said there was no question of a CBI probe into the encounter of gangster Anandpal Singh. 
"Why would we order a CBI probe? First my policemen risk their lives in an encounter and then they demand an inquiry against them.

They can move court if they want it to be probed. We are ready to face an investigation," Kataria said.
Curfew has been imposed in Sanvrad village of Nagaur after one person was killed and 25 were injured yesterday in clashes between the police and members of the Rajput community, who are demanding a CBI probe into the gangsters death. They have refused to cremate the body of Singh, who was gunned down by the police on June 24, until their demand is met.
The state human right commission has asked the state government to cremate Singh if his family did not do so. The minister said the government will act on the commission's order if Singh's family failed to cremate the body in 24 hours.
Kataria said that the gangster was asked to surrender several times and it can be ascertained from the statements of the persons arrested from the house where he had taken shelter. "We have followed all the 16 guidelines laid by the Supreme Court for police encounters. We have got a re-postmortem done and handed over the body to his family," he said.
The Minister said a senior police officer has been tasked with convincing Singh's family to cremate the body as per the SHRC order. "If they do not agree, the state government will take action."
Kataria termed yesterday's violence over the issue as "unfortunate" and said that members of the Rajput community were given permission to hold a peaceful rally. "Cases will be registered against the guilty. 150-200 people have been arrested. Of the 32 injured, 24 are policemen. One of the policemen's condition is critical and he is undergoing treatment in the ICU of a hospital. One Lalchand from Haryana was killed in the clashes," he said.
Meanwhile, the Rajasthan State Road Transport Corporation has resumed bus services in Nagaur, Sikar, Jhunjhunu and Churu. The corporation had yesterday suspended the plying of its buses due to tension in the area, RSRTC spokesperson Sudhir Bhati said. A railway spokesperson said two trains were cancelled, one partially cancelled and three were diverted.