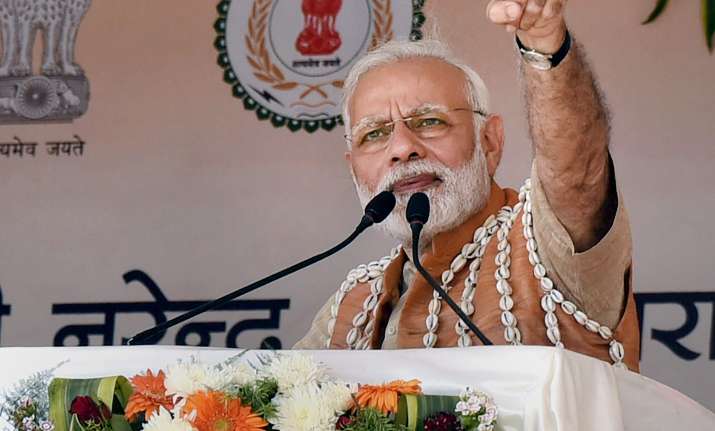 Speaking during the launch event of Ayushman Bharat Scheme in Chhattisgarh's Bijapur on Saturday, Prime Minister Narendra Modi underlined that the government is doing everything possible to develop and bring prosperity to backward regions. 
Making an appeal to Maoists to shun violence, PM Modi said it is the government's duty to protect the rights of every citizen. 
The prime minister even recalled his ride on an e-rickshaw which was driven by a woman who lost her husband in a Naxal attack. PM Modi stressed on how the woman chose the path of empowerment after the personal tragedy. 
आज मुझे सविता साहु जी के ई-रिक्शा पर सवारी का अवसर भी मिला। सविता जी के बारे में मुझे बताया गया कि उन्होंने नक्सली - माओवादी हिंसा में अपने पति को खो दिया था। इसके बाद उन्होंने सशक्तिकरण का रास्ता चुना, सरकार ने भी उनकी मदद की और अब वो एक सम्मान से भरा हुआ जीवन जी रही हैं: PM

— PMO India (@PMOIndia) April 14, 2018
"Today, I took a ride on the e-rickshaw of Savita Sahu Ji. She told me that she lost her husband in violence by Naxals and then she chose the path of empowerment. The government helped her and now she is living a life of dignity," he said.
PM Modi also gifted a pair of slippers to a tribal woman to launch the Charan-Paduka (footwear) Scheme. The scheme aims to provide footwear to rendu leaves (tendupatta) collectors to facilitate smooth movement in the forest area.