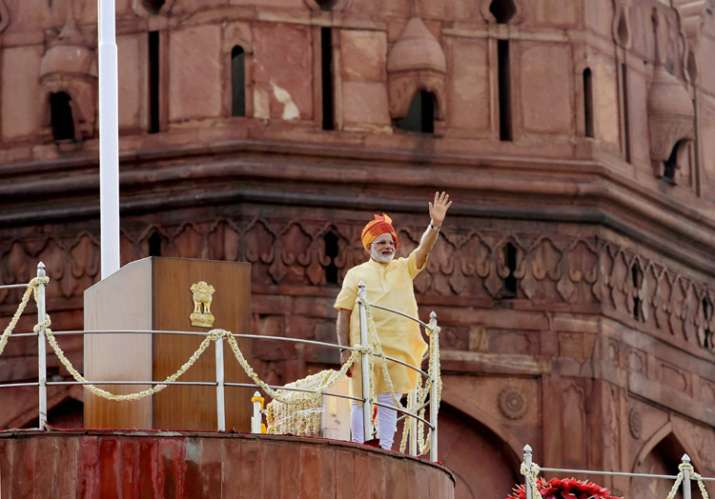 While Prime Minister Narendra Modi was delivering his Independence Day speech from the ramparts of Red Fort on Tuesday, an unexpected visitor marked its entry near the podium. Incidentally, the particular visitor - a black kite - was a common sight on two consecutive I-Day functions at the 17th century monument. A black kite before Modi's arrival at the venue had last year sent the security personnel in a tizzy, but this year it landed below the podium at the Red Fort during Prime Minister's speech itself.
The Prime Minister was addressing the nation on Independence Day when a black kite landed below the podium at the Red Fort on Tuesday. The kite landed quietly without causing any disturbance and the prime minister continued his address unfazed. It happened around the time Modi was about to conclude his 57-minute speech.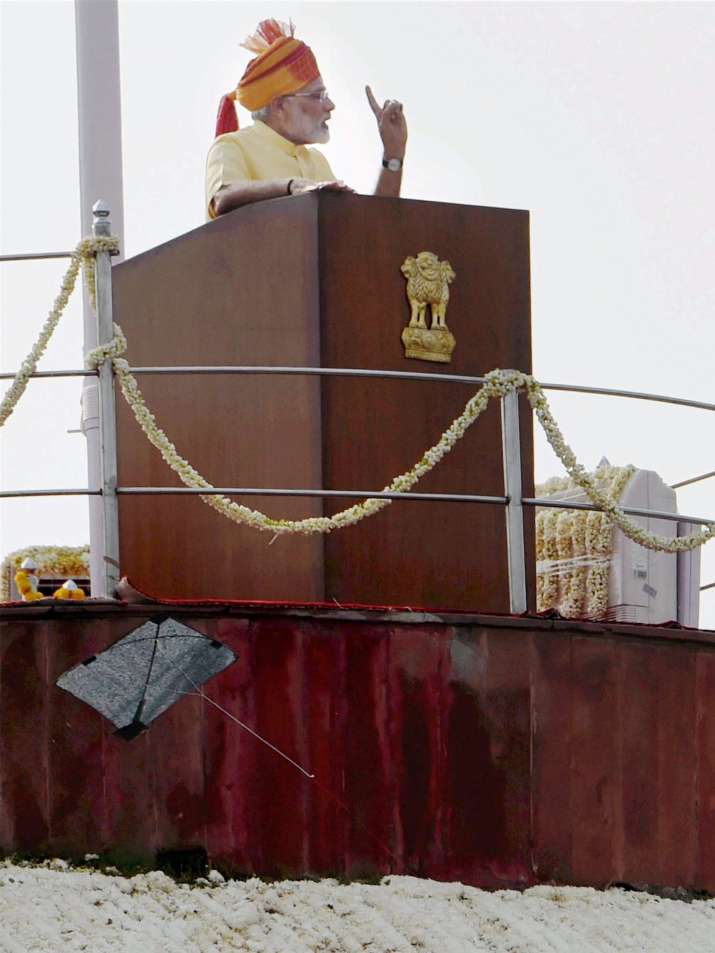 Last year, a black kite was spotted over the ramparts minutes before Modi was to arrive to hoist the tricolour and address the nation on the occasion of 70th Independence Day.
Tight security cover during I-Day celebrations 
The city was today put under an unprecedented ground-to- air security cover in view of the twin occasions of Independence Day and Janmashtami festival. 
Thousands of security personnel, including 9,100 personnel from the Delhi Police, had been deployed in and around the historic Mughal fort which saw the presence of senior ministers, top bureaucrats, foreign dignitaries and common people during the prime minister's address. 
Hordes of people who reached the Red Fort to attend the Independence Day function were screened and frisked by security personnel. 
Police and paramilitary personnel were deployed along the roads leading to the Red Fort even as the areas were covered with hundreds of CCTV cameras to watch over suspects and any abnormal movement. 
Barricades were put up at various places where armed police and paramilitary personnel kept a strict vigil. Traffic personnel allowed only authorised vehicles to head towards the venue.
(With PTI inputs)