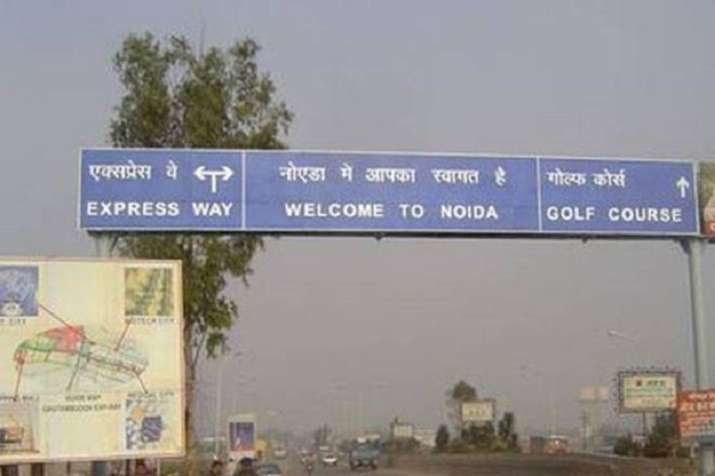 Prime Minister Narendra Modi is scheduled to visit Noida on Monday (July 9) to inaugurate the new manufacturing unit of Samsung electronics. PM Modi will be accompanied by by Korean President Moon Jae-in during his Noida visit. Authorities are busy providing Noida a makeover for the high-profile visit. 
Pothole-filled roads have repaired. Defunct streetlights are being replaced or repaired. Fresh coat of paint is being applied to medians, road dividers.
A temporary helipad has been prepared near the Samsung mobile phone plant in Sector 81.
Top police and administrative officials, including divisional commissioner Anita Meshram,inspector-general of police Ram Kumar and DIG Prashant Kumar held a meeting with other officials to discuss the security and other arrangements being made for PM Modi's visit.
PM Modi's last visit to Noida in December 2017 was marred by a major security breach. When PM's motorcade was returning from the inauguration ceremony of Delhi Metro's Magenta Line section at Amity University, the fleet took a route other than the sanitised one.
As a result, the vehicles of PM Modi and many other VIPs were caught in a traffic snarl at the Mahamaya flyover. Also, a motorcycle and a bus came very close to the VVIP fleet. A high-level probe was ordered into the lapse.
Meanwhile, the Noida Police has issued advisory for motorists to avoid certain sections of roads on July 9. 
Commuters travelling from Delhi Noida Direct (DND) Flyway to New Ashok Nagar, Greater Noida, Greater Noida West, Ghaziabad have been advised to take NH24 to avoid inconvenience. Commuters taking the Chilla gate to reach Noida, Greater Noida, Greater Noida West, Ghaziabad, can also use the NH24 instead.