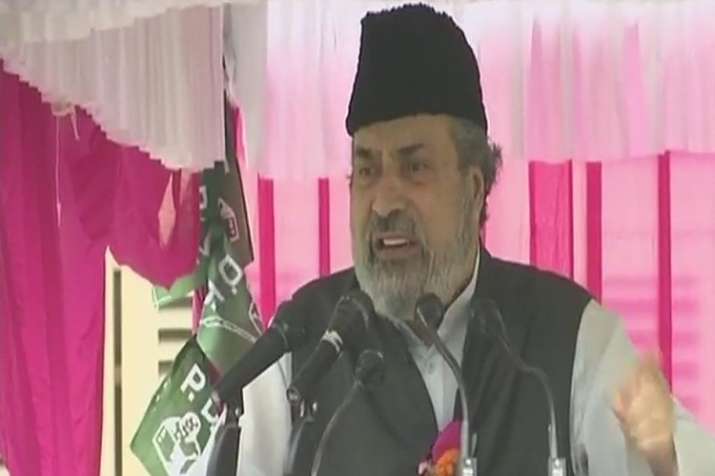 Sending out a strong warning regarding the continuous rise in cases of lynchings and atrocities against Muslims in the country, People's Democratic Party (PDP) leader Muzzar Hussain Baig said that if any more Muslims are killed in the name of cows and buffaloes, there will be dire consequences of the same.
"The killings of Muslims in the name of cows and buffaloes should be stopped otherwise the outcome will not be good. There has already been a partition in 1947", he said while addressing a rally to mark PDP's 19th foundation day in Srinagar.
Baig's reaction came after several lynchings on beef smuggling suspicion by cow vigilantes. It is especially after the mob lynching of 28-year-old Rakbar Khan was beaten to death in Alwar in Rajasthan on suspected cow slaughter. As per reports, he was taking his cows back to his village along with a friend. When they were passing through a forest near Lalawandi area where he was thrashed up by local villagers.
The incident drew widespread outrage from all fronts. The Congress  accused the BJP of transforming the country into a land of lynchings. "The shocking incident in Alwar has once again proved that the BJP is working overtime and aggressively to transform Hindustan into Lynchistan," said Congress spokesperson Jaiveer Shergill.
Reacting to the incident, West Bengal Chief Minister Mamata Banerjee accused the BJP of trying to create an atmosphere of "lynching, hatred and violence".
"The BJP is trying to create an atmosphere of Talibans, lynching, hatred and violence. We don't believe in their concept of Hinduism. Those who now rule the country have bloodstains on their hands," she said. 
"Everyday people are being lynched. They (BJP) have unleashed religious terrorism. Before lecturing the states to take steps against those involved in lynching they should ask their own leaders to behave," said Banerjee
Baig also said the PDP had allied with the BJP not for power but to ensure that justice was done to Muslims across the country and to the Kashmiri people.
"We allied with the BJP so that they can trust Muslims. We allied with the BJP so that justice is done to Muslims and Kashmiris and talks with Pakistan can take place," he added.