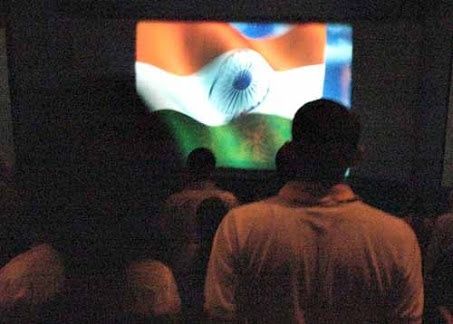 A Kerala man, who was arrested along with five friends on Monday night for not standing during national anthem, has decried the SC ruling saying one cannot be forced to show his patriotism.
"I cannot be forced to stand up or show my patriotism in one particular way", Vinesh Kumar, a 34-year-old journalist, told a leading News Channel.
"We were getting to our chairs as the national anthem was playing at the film festival venue and by the time we settled down, the national anthem was over. The police questioned us and we gave them our reasons and the issue was over. But  a little later, people from the Yuva Morcha started creating a scene, and this time the police even caught on to my collar." Kumar added.
At the police station, he said, "We were lectured about nationalism before being let off on bail. We have been taught these things right from school, but how can we be forced to act in a certain way and our nationalism measured that way?"
In separate incidents across two cities, 20 people have been arrested by the police for allegedly refusing to stand when national anthem was being played in cinemas, as mandated by the Supreme Court two weeks ago.
On Sunday, a group of eight college students were booked for allegedly "disrespecting the national anthem" at a cinema hall in Chennai.
A day later in Thiruvananthapuram, police took 12 persons into custody, in two separate cases, for allegedly showing disrespect to the National Anthem at cinemas screening movies of the International Film Festival of Kerala.  
The order has been criticized as a case of over-reach by judges as well as an assault on civil liberties. The Supreme Court has not indicated who is responsible for ensuring its verdict is followed, or the penalty for sitting through the anthem.
On November 30, the Supreme Court directed that the national anthem be played in cinema halls across the country before film screening and the tricolour should be displayed on the screens during the period. 
The previous night, on Sunday, eight people had been arrested in Chennai after being assaulted by a group of 20 men during the interval for allegedly refusing to stand.