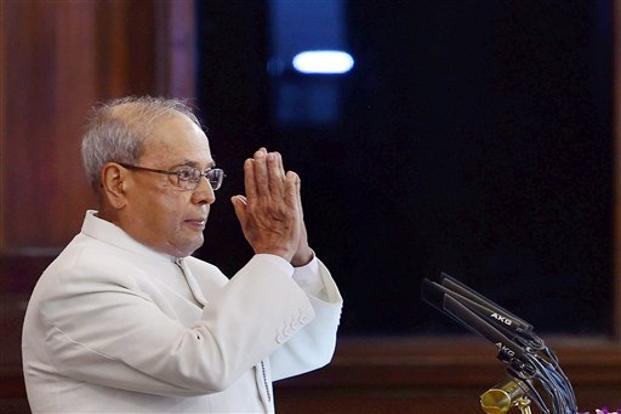 Refusing to make any comment on RSS invite to Pranab Mukherjee, which the former President has accepted, the Congress on Tuesday said that the party will respond only after the event is over.
The RSS has invited Pranab Mukherjee to be the chief guest at a valedictory function at its headquarters in Nagpur on June 7. 
Responding to a question on the RSS invite, Congress spokesperson Tom Vadakkan tersely said, "no comments" . 
"The event has not happened. I have come to know about it from media reports and am collecting further details. At present I have no comments to offer till the event takes place," Vadakkan  told media persons at the AICC office. 
Vadakkan said there is a lot of difference between their ideology and that of the RSS. 
Former MP and Delhi Congress leader Sandeep Dikshit said as a Congress leader and minister, Mukherjee has spoken about the RSS and the BJP many times on various issues and dubbed it as "bad" and "worst" outfit, which is "communal" and "anti-national". 
"Pranab Mukherjee used to say that the RSS is a bad and the worst organisation in the country. Its leaders have no morals and RSS is corrupt and spreads lies. He (Mukherjee) has also said that the RSS is anti-national, unpatriotic and communal. 
"If the RSS has invited a person with such views, does this mean that the RSS admits that his (Pranab's) views about the organisation were correct," Dikshit asked. 
Dikshit is the son of former Delhi chief minister Sheila Dikshit. 
At a press conference in Mumbai, Union minister Nitin Gadkari said, "The RSS is not Pakistan's ISI. The RSS is an organisation of nationalists." 
"Mukherjee's acceptance of the invitation is a good start. Political untouchability is not good," he said. 
Mukherjee, who has been a Congress veteran, has been invited to be the chief guest at the valedictory function of Sangh Shiksha Varg—a training camp for the Rashtriya Swayamsevak Sangh volunteers—at the RSS headquarters in Nagpur, scheduled on June 7. 
The former president has accepted the invitation, an RSS functionary had said on Monday.
Watch Video: Congress refuses to comment on RSS invite to Pranab Mukherjee
(With PTI inputs)