Follow us on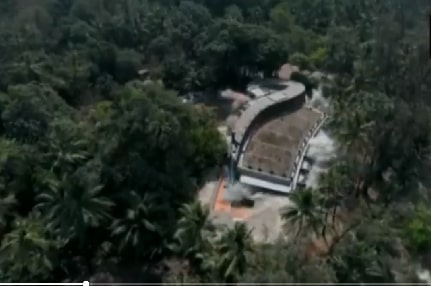 In what can be seen as Modi government's toughening stand against corruption, the authorities in Maharashtra today demolished massive seaside bungalow of fugitive diamantaire Nirav Modi.  The bungalow, which many believed was the symbol Nirav Modi's opulent larger-than-life lifestyle was brought down with explosives. 
Raigad district authorities on Friday had to use more than 30 kgs of explosives to carry out the demolition which was still underway. 
It will take almost three days for the authorities to complete the demolition of Nirav Modi bungalow and clear the debris.  (Watch the video below)
In the video, you can see smoke and dust emerging out of the sprawling mansion. The demolition was carried out on the orders of the Enforcement Directorate.  
A special technical team was called to fix the detonators in the sprawling bungalow that was made around 2009-2010.
Nirav Modi is the prime accused in the Rs 13,500 crore PNB bank fraud case. Alibaug's palatial mansion was by Nirav Modi to host his lavish parties. 
Watch the sprawling Nirav Modi bungalow in Alibaugh being demolished: