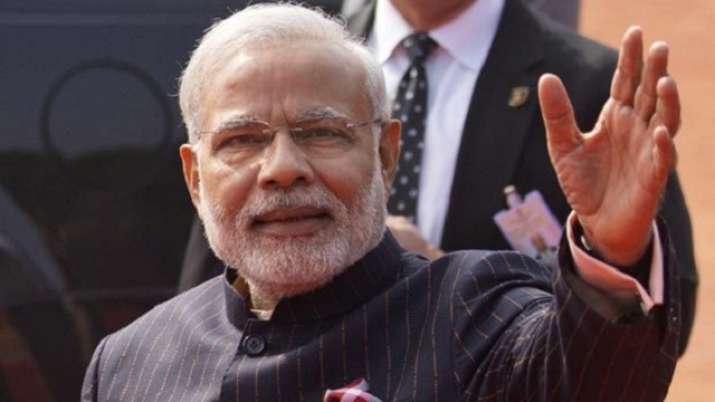 The swearing-in ceremony of Narendra Modi as the 16th Prime Minister of India will be the biggest event to have been staged at Rashtrapati Bhavan with the guest list, including BIMSTEC (Bay of Bengal Initiative for Multi-Sectoral Technical and Economic Cooperation) leaders and heads of state from Mauritius and Kyrgyzstan.
With Indian VIPs and dignitaries from various industries, the number of the guest list is set to cross the 6,000 mark.
The ceremony, which will begin at 7 p.m. will be kept simple and solemn as per the wishes of President Ram Nath Kovind and the Prime Minister.
There will be an emphasis on "simplicity and dignity, in keeping with a solemn occasion," one of the official told the Economic Times.
The Rashtrapati Bhavan will serve a light dinner for the visiting dignitaries besides high tea after the 7 p.m. ceremony.
The menu:
The high tea will be purely vegetarian ranging from samosas to delectable Bengali sweet rajbhog and lemon tarts, The Economic Times reported.
For dinner, the banquet menu will have both vegetarian and non-vegetarian options to cater to the varied tastes of the guests.
One of the main highlights of the dinner will be the signature 'Dal Raisina', which is a slow-cooked lentil dish that originated in the kitchens of the Rashtrapati Bhavan itself.
This super speciality of Rashtrapati Bhavan takes 48 hours to cook and the process started on Tuesday night.
And the Venue:
The swearing-in ceremony will be hosted at the forecourt of the Rashtrapati Bhavan — the stately path between the main gates and the main building, which is used for the ceremonial reception of visiting heads of state and heads of government as also for the Change of Guard ceremony.
This would be the fourth time a Prime Minister would take oath at the forecourt instead of the Durbar Hall.