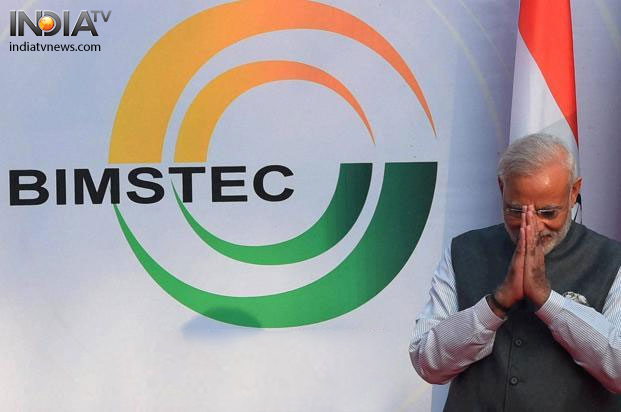 Prime Minister Narendra Modi looks set to send a message in international arena once again as leaders from BIMSTE countries are likely to attend swearing-in ceremony scheduled on May 30.
BIMSTEC is Bay of Bengal Initiative for Multi-Sectoral Technical and Economic Cooperation.
It includes Bangladesh, Bhutan, Myanmar, Nepal, Sri Lanka, and Thailand besides India.
Government of India has said that President of the Kyrgyz Republic and Prime Minister of Mauritius have also been invited.
In 2014, leaders of the South Asian Association for Regional Co-operation (SAARC) were invited at the time of Narendra Modi's swearing-in ceremony. SAARC includes India, Pakistan, Nepal, Bhutan, Bangladesh, Afghanistan and Sri Lanka. The leaders were present at the swearing-in ceremony.
After leading the party to a resounding victory in the Lok Sabha polls, the Prime Minister has received congratulatory messages and telephone calls from leaders across the world, including US President Donald Trump, Russian President Vladimir Putin, Chinese President Xi Jinping and French President Emmanuel Macron.
PM Narendra Modi secured victory in recently concluded Lok Sabhh elections from Varanasi.
Modi polled a total of 6,69,602 votes while his nearest rival, Shalini Yadav of the Samajwadi Party (SP), got 1,93,848. Ajay Rai of the Congress got 1,51,800 votes.
Also Read | So what exactly is BIMSTEC?
Watch | BIMSTEC Member States invited for the Swearing-in ceremony of Narendra Modi