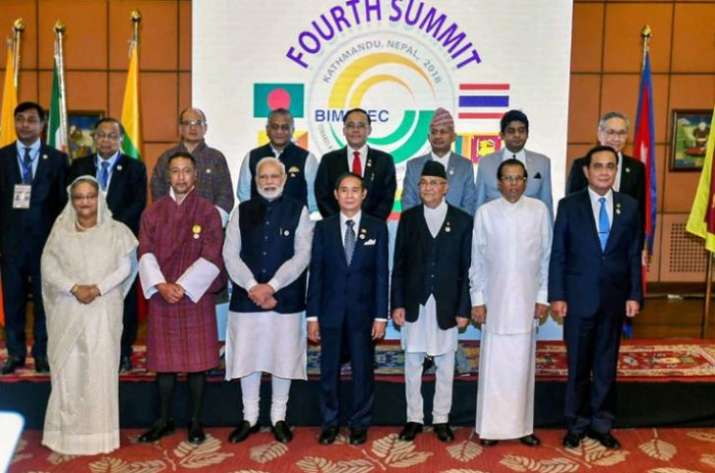 BIMSTEC stands for Bay of Bengal Initiative for Multi-Sectoral Technical and Economic Cooperation.
Government of India has invited leaders of BIMSTEC nations for PM Narendra Modi's swearing-in ceremony on May 30.
Here is all you need to know about BIMSTEC
BIMSTEC is an international organisation of nations just like SAARC
BIMSTEC includes seven nations namely, India, Myanmar, Bangladesh, Sri Lanka, Thailand, Nepal and Bhutan
All member states of BIMSTEC are from South and Southeast Asia. They are located in in littoral and adjacent areas of Bay of Bengal.
The sub-regional organisation was formed on June 6, 1997. At that time, it was called BISTEC. It was changed to BIMSTEC later that year.
BIMSTEC's permanent headquarter is in Dhaka, the capital of Bangladesh.
Member nations take Chairmanship of  BIMSTEC on rotation according to alphabetical order.
BIMSTEC was formed for greater co-operation between the member countries in technological and economic fields.
Fourth BIMSTEC Summit took place in Nepal in the year 2018. The theme of the summit was "Towards a peaceful, prosperous and sustainable Bay of Bengal region"
Countries in BIMSTEC have agreed to co-opearte iun 14 technological and economic sectors.
These range from tourism, climate change, technology to agriculture, public health and more.
Also Read | BIMSTEC leaders invited to attend PM Narendra Modi's swearing-in ceremony on May 30
Watch | BIMSTEC Member States invited for the Swearing-in ceremony of Narendra Modi